Good Morning, So Tony Abbott survived yesterday's bailout vote..
---
Good Morning, So Tony Abbott survived yesterday's bailout vote... just.. but surely this shows that fractions are already in place within the party, right? We certainly need political stability, as global investors already perceive AUS as a rolling joke... Rudd... Gillard... now Abbott... We need stability to direct foreign investment into Australia. This is important. Last night, US stocks fell as tensions grew over Greek debt negotiations (here we go again...) and disappointing Chinese economic data Citigroup has also come out of left wing stating that oil may drop more than 50 percent to the $20 range by the start of the second quarter, as oversupply fills storage tanks close to capacity... Signs of a slowdown in U.S. drilling don't mean the crude glut will be eliminated, Edward Morse, Citigroup's global head of commodity research, said in a report e-mailed Monday. PEAK tends to disagree and we see $40 as the bottom in the oil price.... Commodities were mixed, with Crude Oil up 1.6% to $53.00/barrel, Gold up $8 trading at $1,241/oz. and Iron Ore at US$61.20/tonne. The SPI is 5 points lower. (VIEW LINK)
---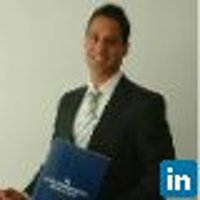 Executive Director
Peak Asset Management
Prior to founding PEAK Asset Management, Niv headed up HC Securities, spent three years growing Halifax Investments capital markets division and also worked on the wholesale desk at Macquarie Bank, servicing a wide range of institutional,...
Expertise
No areas of expertise