Good Morning, Yesterday's sell-off in equities was vicious.
---
Good Morning, Yesterday's sell-off in equities was vicious.. The market is now factoring in an interest rate increase in US by June... and this will hurt growth... Global central banks from China to Singapore are cutting their benchmark borrowing costs and Europe's $1.1 Trillion QE program which commenced last night, certainly shows the wide-spread gap between emerging and established economies... Last night, US stocks advanced, extending the bull run into a sixth year, helped today by merger activity. The index has more than tripled from its bear-market low on March 9, 2009, buoyed by three rounds of Federal Reserve bond-buying and low interest rates. Is this the time for investors to exit the US market and switch into Europe or India, with higher growth profiles? Commodities were mixed last night with Crude oil up 0.71% to $49.96/barrel, Gold up $1.50/oz. to $1,165 and Copper stronger, now trading above $2.60/lb. The SPI is pointing to a 9 point rise this morning.
---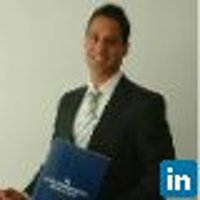 Executive Director
Peak Asset Management
Prior to founding PEAK Asset Management, Niv headed up HC Securities, spent three years growing Halifax Investments capital markets division and also worked on the wholesale desk at Macquarie Bank, servicing a wide range of institutional,...
Expertise
No areas of expertise