Graftech International: In the sweet spot
---
Graftech International ("Graftech") has had extremely low returns on capital over the last decade, is highly leveraged, and has no pricing power. So why is it one of our largest holdings?
Stalking Supply Squeezes
Basic economics informs us that as demand increases with constant or declining supply, prices will rise.
This can result in a company which typically has low return on capital (ROC) through the cycle, enjoying extremely high prices & ROC for a short-medium term period as the industry scrambles to increase supply to take advantage of high prices.
The best part is that as these companies have destroyed so much value in the past (usually from management deploying capital & increasing supply at the high points in previous cycles), investors are overly fearful.  This means that as the company's earnings & cashflow inflect from higher prices, so too does the valuation multiple which typically is starting from a trough level. Ideally, one buys such stocks at what we would call "trough on trough" referring to the low ebb of both earnings and valuation.
We saw this movie play out with Infigen in 2015/16 and Emeco in 2017/18 (both were large holdings in CVF's portfolio at the time). The value of both companies increased by >3x in a short time frame. We think Graftech is a strong candidate to benefit from this thematic and ultimately provide similar returns.
Background
Graftech is a manufacturer of Ultra High-Power Graphite Electrodes (UHP–GE's) -  a mission critical consumable for electric arc furnace (EAF) steel producers that has no existing substitute.
UHP-GE's are used by producers to conduct electricity to melt steel scrap into molten metal. The primary raw material for UHP-GE's is petroleum needle coke which is made from low sulfur decant oil – a by-product from oil refineries.
Source: Company Reports
Industry Transformation
From 2010-2016, China flooded the global steel market with steel produced from Blast Furnaces (BOF), which do not use UHP-GE's. This adversely impacted the demand for steel from EAF producers (Graftech's customers) and thus, the demand for UHP-GE's. The industry reacted by decreasing production capacity by ~20% - the majority of which is permanent.
Since 2016, China has significantly reduced its steel exports due to supply closures arising from the introduction of environmental regulations. This has improved profit conditions for EAF producers and thus increased UHP-GE demand. Recovery in demand coupled with the reduction in production capacity means the UHP-GE industry is currently nearing 100% capacity utilisation.
Source: Company Reports
Benefitting from positive change in industry dynamics
Graftech has been taking advantage of the current industry dynamics by signing long term contracts (predominately 5 years in tenor) with its customers at cyclical peak prices that are ~3x 2017 levels.
Source: Company Reports
Unlike competitors, Graftech can do this with minimal margin risk, as it is backward integrated into the key raw material for UHP-GE's – petroleum needle coke – and has hedged out the pricing for decant oil for the term of the contracts.
This is a competitive advantage. Supply for petroleum needle coke is very tight as demand has spiked from a new source – lithium ion batteries used in the Electric Vehicle (EV) market. This demand now makes up ~10% of total market demand and is growing rapidly. As Graftech has its own supply of needle coke, it is the lowest cost producer in the industry.
Source: Company Reports
This combination of long term contracts, backward integration & long term hedges of decant oil - provides significant visibility on free cashflow over the medium term which limits the downside risk. Indeed, cashflow from these contracts alone represents more than half of EAF's current market capitalisation!
Fortunately for shareholders, management realise that there are limitations on its returns on capital over the cycle, and thus plan to return significant cashflow to shareholders in the form of buybacks/dividends.
The Upside
It gets better. Graftech is positioned to capture the upside of the UHP-GE spot market - which is trading at ~2x the contracted prices. Although ~96% of current production capacity is contracted, EAF can increase supply quicker than most through debottling initiatives and restarting a warmly idled plant.
Source: Company Reports
This will mean ~1/3 of production will be exposed to spot pricing in FY19. It would take competitors ~4-5 years to increase aggregate supply significantly – which means that Graftech is likely to benefit from high spot prices for an extended period. 
The challenge will be sourcing 3rd party supply of petroleum needle coke, as Graftech's supply from its owned facility is enough for the contracted production only.
However, we think Graftech is positioned well to secure supply as unlike competitors it is:
The lowest cost producer thus has lowest counterparty risk; and
Can offer long term contracts to suppliers given its long term contracts with customers.
Valuation/Conclusion
At the current price of ~$18 Graftech trades on a FY19 FCF yield of 19.7% and an EV/EBITDA of 5.2x which we think provides a positive asymmetric risk/return profile.
To be clear, Graftech is not a "compounder" where they can reinvest capital at high rates of return over the long term. However, the company is positioned well to take advantage of an industry supply squeeze in its key product which is likely to translate into high ROC over the next few years as supply catches up.
As shareholders, we think it is likely that we benefit from this positive industry change through significant dividends/buybacks coupled with multiple expansion as this once ugly duckling transforms.
Source: CVF analysis and Bloomberg
---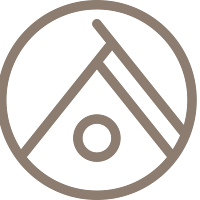 Our contrarian, fundamental value philosophy is at the core of everything we do and data analytics is at our heart. Arowana CVF is a listed investment company quoted on the Australasian stock exchange under the ticker CVF.
Expertise