Graincorp rallies on record harvest
---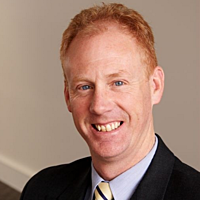 Alex Moffatt
Joseph Palmer & Sons
Good morning, the major US indices all closed slightly lower with concerns over the state of the retail sector driving sentiment. The S&P500 closed down 0.2% at 2,394.4, the Dow and the Nasdaq were down by 0.1% and 0.2% respectively. The negative sentiment was caused by a report from Macy's noting quarterly sales fell by 7.5% with company guidance for a 4% fall in sales for the full year. Macy's shares fell 14% with the flow on in sentiment negatively impacting JC Penney and Kohl's.
Wells Fargo announced a doubling of its cost cutting target in an effort to recover from the recent mis-selling scandal. It seems bank culture is not only questionable in Australia, Wells Fargo staff created millions of accounts in false names in order to achieve sales targets.  
For those with an interest in the darker side, Goldman Sachs will launch a private stock trading venue, a dark pool known as Sigma X, tonight. This off exchange trading activity is not subject to the same regulation as normal public exchanges and is designed to achieve execution of large orders with minimal price movement.
The Shanghai Composite has had a dreadful time of late as a crackdown by government on gearing has caused a massive selloff. The government is trying to temper unrestricted lending and speculation.
The agricultural sector hit the spotlight yesterday with the release of GrainCorp's interim profit which was a splendid $90 million, a more than four-fold increase from the $20.4 million last year. The company also doubled the interim dividend.
Base metals regained some composure, for a day at least, with copper up 0.7% at USD5,543 tonne and nickel 2.1% higher at USD9,315 tonne. Oil is steady and gold 0.5% higher at USD1,225 ounce. Bond yields fell in most major markets with the US 5 year at 1.91% and the 10s at 2.38%. Locally our curve is 90 days steady at 1.74%, 180 days at 1.91%, 3 years at 1.82% and 10s at 2.65%. The Aussie dollar is trading higher against the US dollar at USD0.7373 and the Pound at AUD1.7485.
Index futures are currently showing a 10 point drop.
Kind regards
Alex
---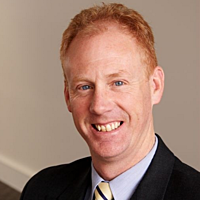 Director
Joseph Palmer & Sons
Alex Moffatt has almost 40 years' experience dealing in equity, debt and currency markets in Australia, the UK and USA. He has worked at several companies in the wealth management industry, including Schroders in the UK. A director of Joseph...
Expertise
No areas of expertise