Greece is the word
---
Good morning, Greece returned to the capital markets last night, after a three year absence, selling EUR3 billion worth of five year bonds with a coupon of 4.375% at a yield of 4.625%. The issue just scraped away and was most likely helped along by Greece buying back bonds issued in 2014.
The Dow has closed 0.5% higher with investor sentiment buoyed by strong profit results from Caterpillar and McDonald's. Caterpillar reported quarterly sales rose 9.6% and McDonald's its highest comparable sales growth in five years. The S&P400 rose 0.3% and the Nasdaq was flat, weighed down by Alphabet.
A good example of political risk comes in the light of the Tanzanian government slapping a demand for USD190 billion, that is Billion not million, in unpaid taxes on London listed gold miner Acacia. Acacia shares closed 7.7% lower in London trade.
Meanwhile our market continues to stagger sideways within a pretty tight range. Today will be another up day and looking at the weekly price chart of the ASX200 below we might conclude that a breakout is imminent perhaps coinciding with our own reporting season which kicks off with the CBA's full year results on 9th August.
At 11:30 this morning we get the latest inflation report from the Reserve Bank with economists forecasting a quarterly rise of 0.4%, 0.5% in the March quarter, and 2.2% year-on-year, from 2.1% in the year to March. Numbers weaker than forecast will likely take some of the recent steam out of the Australian Dollar.
This evening at 6:30 the UK will report on June quarter GDP; forecasts are for +0.3% qtr and 1.7%yoy from 2% for the March tear-on-year number.
In the meantime index futures are suggesting a 41 point rise today.
Kind regards
Alex
---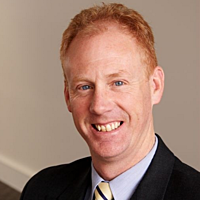 Director
Joseph Palmer & Sons
Alex Moffatt has almost 40 years' experience dealing in equity, debt and currency markets in Australia, the UK and USA. He has worked at several companies in the wealth management industry, including Schroders in the UK. A director of Joseph...
Expertise
No areas of expertise