Growing headwinds appearing in healthcare
---
A key theme in the recent reporting season was the persistent low growth faced by a range of industries including banking, manufacturing and resources/energy. Since inception in 2014, our portfolios have maintained an underweight position to both banks and resources. For both sectors, the return profile for capital, earnings and dividends remains challenging. Despite a meaningful rebound in commodity prices over the last quarter, the headwinds of excess supply across the key commodities of coal, iron ore and oil seem likely to remain for the foreseeable. The structural deterioration occurring in the resources sector was duly recognised by the dramatic rebasing of the dividend policies of BHP Billiton and Rio Tinto. Yet growing pressures appear to be mounting in the health care sector as well, which over recent years has been a bastion of well supported growth. While an ageing demographic is underpinning volume growth in diagnostic and hospital services, there is recognition by governments at both a federal and state level that the cost of delivering these services will need to be closely monitored.
---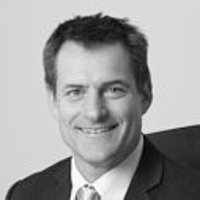 Chief Investment Officer, Asia Pacific
Canaccord Genuity Asset Management
Marcus Bogdan is Chief Investment Office of Canaccord Genuity Asset Management, and joined the business in August 2013. Marcus has a diverse range of skills and 20 years of experience in the Financial Services Industry. He started his career as an...
Expertise
No areas of expertise