Harvey Norman is a very interesting proposition
---
While the market is concerned with the housing cycle and the prospective entry of Amazon, we think that both of these concerns are overblown. In addition, Harvey Norman (HVN) also suffered from allegations of inappropriate accounting practices implying that reported earnings were questionable and became a target for shorting by hedge funds around the world.
We have followed HVN for a very long time, and we are quite comfortable with the reported earnings, as the cash flow over time has been roughly in-line with the earnings.  In addition, over more recent years, the dividend payout has been quite high which suggests that their earnings are roughly in-line with their cash generation.  So, we believe that concerns about their earnings being questionable are unwarranted.
With respect to the housing cycle, while HVN has circa 50% of sales from furniture, kitchen, bedding and large appliances, there are a lot of sales driven by replacement and upgrading. For example TV sales have recently been strong due to the release of larger screens with higher resolution (4k).  This replacement and upgrading occurs irrespective of the housing cycle.
Amazon is expected to enter the market initially with its Marketplace offer. Harvey Norman has less than 20% of sales from Computing products which will be threatened by Amazon. But as one of the largest retailers of computers in Australia, HVN will receive support from suppliers in the form of promotions, exclusive products and better prices. 
HVN is also going through an efficiency program where they are improving their systems which will lead to lower costs over time.
Harvey Norman earns more than 30% of profits from its property investments, so the earnings are much more defensive than other Australian retailers, which lease their properties. The property portfolio is worth more than $2.5bn, so on a break up basis the operating business is trading on a sub-7x PE. Their balance sheet is under-geared and there are $500m of excess franking credits.
At a share price of $3.69, HVN's PE is at 10.1 times 2017 earnings (after allowing for cost outs to come, is somewhere near mid-cycle earnings), they have an 8.7% fully franked dividend yield, very low debt levels, and with a share price underpinned by direct property holdings that account for roughly $2.40 in value per share. 
Contributed by Jason Kim, Senior Portfolio Manager, Nikko AM
---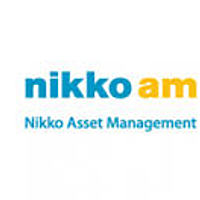 Nikko Asset Management is one of Asia's largest asset managers, providing high-conviction, active fund management across a range of Equity, Fixed Income, Multi-Asset and Alternative strategies. In April 2021, Yarra Capital Management acquired...
Expertise