Hastings - A Rare Rare Earths Story
---
There are not many quality rare earths stories out there, with Lynas being the only major producer outside of China. However ASX-listed Hastings Technology Metals has continued to advance their Yangibana Project, located in the Gascoyne region of Western Australia, with the lodgement of mine permitting documents being announced today. This follows on from the release of a resource upgrade earlier this year and with a DFS expected to be completed in Q3, 2017. One of the strengths of Yangibana is that it has a high proportion of praseodymium and neodymium, two of the rare earths required for the growing permanent magnets sector, as used in in electric generators and motors, with the sector expected to keep growing strongly over coming years. The prices of these two rare earths have held up well relative to others, and give Hastings a high basket price for their proposed concentrate. Another key point is that ongoing metallurgical testwork has shown very positive results – metallurgy is one of the critical areas when looking at a rare earths deposit. With production planned for early 2019 Hastings is in a prime position to take advantage of the forecast growth in demand and prices, especially in the magnetics sector. To read IIR's report on Hastings please click on the link below.
---

Follow Mark Gordon's wires
---
---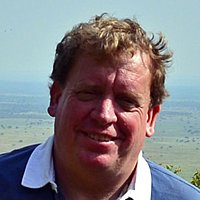 Senior Analyst
Independent Investment Research
Mark is a Senior Resources Analyst for Independent Investment Research, with a focus on junior and mid-cap listed resources stocks. With over 10 years as an analyst, following on from 17 years as a geologist, he has a good insight into the sector.
Expertise