Have the market darlings had their day?
---
One of the major takeout's of the last week has been the fickle nature of the stock market towards different sectors as it swings from love to hate and back again, often with no apparent reason; this week everyone loves resources after years in the wilderness. The chart below shows how local retail stocks almost became a joke in the market back in 2012 but then they staged a solid unheralded ~65% rally while the ASX200 has struggled to gain just 10%. We can assure you that not many brokers / clients / fund managers liked retail stocks back in 2012. As we often say look beyond today for at least 6-12 months and IGNORE the newspapers. Two amazing success stories of the last 18 months have been Bellamy's (BAL) + Blackmores (BKL). Both have enjoyed the explosion of baby formula & Vitamin sales into China. The ducks have been perfectly aligned for these two solid companies, including the Chinese decision to abolish their one child policy. We cover our thoughts on both in this piece: (VIEW LINK)
---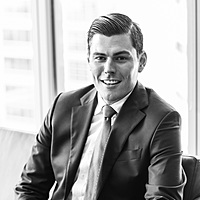 Market Matters is an online investment and share trading advisory service designed for those that want to take their wealth further. We specialise in advice for active share market investors, including those new to the markets or those with a Self...
Expertise
No areas of expertise