Healthy Investing to Reduce the Obesity Trend – What to Buy and What to Avoid
---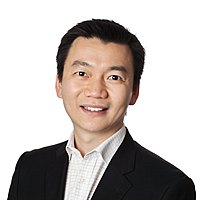 Healthy Investing – What to Buy?
Fitness activity trackers
Companies such as Fitbit, Garmin and Apple produce wearable devices (e.g. watches and bands) that are able to help track a user's fitness and encourage greater physical activity. In 2015, 78 million wearable devices were sold, an increase of nearly 50 million compared to 2014 (source: IDC). Further significant growth is projected, with IDC expecting the worldwide wearables market to grow to around 205.1 million units by 2019.
What was a niche industry is rapidly becoming mainstream particularly as large corporations start giving employees fitness activity trackers as part of their corporate wellness programmes.
Preferred investment pick: Fitbit, which is the undisputed leader in the industry with a 27% market share in 2015.
Sports brands
Famous sports brand companies like Nike and Adidas are well known for promoting an active lifestyle among consumers. After all, there is probably no better fitness phrase than Nike's iconic "JUST DO IT".
Through the worldwide reach of their products and marketing, sporting brand companies will play an important role in encouraging a healthier global population.
Preferred investment pick: Nike, a US$100 billion company with global reach and significant financial growth potential ahead. 
For full disclosure, as at the date of publication, both Fitbit and Nike are investments within the AtlasTrend Healthy Lifestyle managed fund.
Healthy Investing – What to Avoid?
Here are some companies and industries that in some ways have contributed to the obesity trend. If you are a believer in supporting companies that help address the global obesity crisis, then you may want to consider avoiding investing in the following:
Soda (soft) drinks
According to industry publication Beverage Digest, average soda consumption in the US was approximately 154 litres per person during 2015. It is well documented that that sugar within these drinks are a substantial contributor to obesity in the US and many other countries.
As a result, the United Kingdom government recently unveiled a tax on sugary drinks. India, the Philippines and Indonesia are also considering a similar tax. None of this will mean large listed soft drink companies such as Coke or Pepsi will go out of business. However, it does show they will face increasing difficulties ahead as governments around the world gain momentum in their fight against obesity.
Fast food
A recent study by the US Centers for Disease Control and Prevention showed US children and adolescents obtain 12.4% of their daily calorie intake from fast food. That is equivalent to a eating a small hamburger every single day. Fast food is not solely to blame but US childhood and adolescent obesity rates have doubled and quadrupled over the last 30 years. In China, after one generation of urbanisation, 20% of children are overweight or obese (versus 5% in the early 1980s).
Unsurprisingly, fast food companies like Yum Brands (who owns KFC and Pizza Hut) and McDonalds have enjoyed relatively strong financial performance in recent years. However, in response to the growing awareness of the importance of a healthier lifestyle, fast food chains like McDonalds have started introducing healthier meal options. Looking ahead fast food companies may face more headwinds particularly if trend towards healthier lifestyles gains even greater pace.
Article produced by AtlasTrend ((VIEW LINK), a transparent & online global investing service. 
---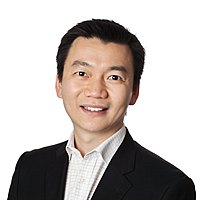 Kent Kwan is a co-founder of AtlasTrend. He was formerly a Chief Investment Officer of an ASX listed company and prior to that was an international equities fund manager with JPMorgan.
Expertise