High hopes for Inca's NT empire, as boffins buzz over government-funded hole
---
Plus, Legend and Breaker show why patience can be a key ingredient in exploration and impending float of Black Canyon to give manganese-hungry investors another option.
Inca Minerals (ASX: ICG) must be feeling like a little boy pushing a wheelbarrow – it's all ahead of the company.
In a short time frame time too, with game-changing potential to boot - something many might argue is not yet reflected in the group's $50 million market cap, which equates to 12.5 cents a share.
First up, there's the excitement around the company's exposure to the East Tennant region of the Northern Territory. It's where government-funded drilling has confirmed the frontier region's potential to host large-scale iron oxide, copper, gold deposits.
A core from the drilling program was recently put on public display at a core yard opposite Bunnings as you head north out of Alice Springs. And needless to say, there was a big roll-up of geoscientist types, who happened to be attending a conference next to the casino back in town. They couldn't help but have a squiz. Many were impressed, particularly with hole NDIBK04 which, as luck would have it, sits in a small tenement excised from Inca's surrounding Mount Lamb tenement.
Visual logging by the industry boffins suggests there was sulphide mineralisation from 250 metres to the bottom of the hole at 415 metres, with zones of the copper ore-forming minerals chalcopyrite and bornite indicated.
Back at the casino bar, the chat was that assays for the intersection are likely to emerge in about two weeks or so, remembering this is a potential "discovery" hole by government agencies, not your average ASX-listed explorer.
Without knowing the assay results, it is impossible to say how much of a discovery hole it is. But for Inca, it does represent a free-kick. Its Mt Lamb prospect surrounds the drill site tenement which, along with others in the region, are expected to be allotted to the logical owners once the government's trailblazing work is done.
Should it get incorporated into Inca's surrounding tenement as logic suggests, it is safe to assume the company will reopen the hole and scissor off to test the extent of the mineralisation, then step out along its already advanced 18-km long Mt Lamb magnetic anomaly.
Over in Peru, Inca has secured its exploration permit for its Riqueza project, with a much-anticipated drilling program to kick off in a couple of weeks or so.
It's the one said to have Tier 1 copper/gold/silver credentials based in part on work funded by South32 under a since lapsed joint venture agreement.
South32 spent $3.8 million defining large-scale targets, only to walk away from the joint venture in May last year, when things got a bit hard exploring in South America because of COVID-19.
Now the potential for one of the 28 defined targets to deliver big-time results sits solely in Inca's wheelbarrow.
Legend Mining (ASX: LEG)
Market recognition of major discoveries can be immediate, or it can take time for the value uplift to work its way into a company's market cap as the scale of the discovery is teased out.
Chalice (CHN)m with its $2.4 billion market cap on the strength of its Julimar base and precious metals discovery, and De Grey, with its $1.86 billion market cap on the strength of its Hemi gold discovery, are examples of the former.
Fraser Range nickel-copper explorer Legend falls into the latter category. There is no complaint with its (undiluted) market cap of $385 million (14 cents a share) on the strength of its Mawson discovery.
It's just that teasing out the full potential of the 2019 discovery is taking time. Nothing wrong with that as long as the notion that is on to something big is preserved, and ideally enhanced, with more exploration.
The latest exploration at Mawson falls into the enhanced category, with two step-holes some 400m and 1.2km from the discovery zone returning new intersections of nickel-copper sulphide mineralisation of the right tenor within broad bands of sulphide mineralisation (assays pending).
Legend managing director Mark Wilson said the distance between the holes and the discovery zone, along with the developing story from downhole EM surveys, continues to demonstrate a "very large" system driving Mawson.
Euroz Hartleys agrees, saying the results delivered "first visual confirmation that the Mawson intrusion displays the ability to host multiple accumulations of massive nickel-copper Ni-Cu sulphides".
"We are excited: At over 1x2km in aerial dimension and clear evidence of mineralisation extending several hundred metres below surface, we cannot help drawing parallels to the major nickel discoveries globally," Euroz says.
"Chalice is testament to valuation potential as a major mineral discovery evolves in terms of scale but importantly, repeatability in terms of drilling success following proven exploration methodology.
"We believe that with two diamond rigs currently operating and increasingly clear evidence that geophysics and air core are providing reliable metalliferous targets, Mawson will grow in size over the short to medium term."
It has a 30 cent price target on the stock.
Breaker Resources (ASX: BRB)
Gold explorer Breaker is another where a valuation uplift in recognition of a major discovery is taking time to unfold.
Its Lake Roe gold discovery in 2016 was exciting enough on the basis that it was a virgin find beneath a veneer of sand cover all of 100km from Kalgoorlie, sandwiched as it is between two operating gold mines (Carosue Dam and Karonie) owned by others.
Under the company's urging, it was talked about as a potential multi-million find at a better-than-average grade. But it has taken time to confirm those credentials.
This week, Breaker increased the resource estimate by 40% to 1.37 million ounces from the last resource estimate back in September last year, with drilling for more in both open-cut and underground positions to continue to reach the "multi" million ounce measure.
The discovery cost has been $50 an ounce, which is where you want to be in a $US1,789/oz gold market. Multiply the finding cost out by the 1.37 million/ounce new resource figure and you roughly match Breaker's market cap of $71 million (22c a share).
That puts it at a clear discount to its industry peers, which is a situation likely to be rectified as more ounces are added, mining plans evolve… or it gets taken over at a multiple of its finding cost.
Black Canyon (ASX: BCA)
Investor choice around manganese is set to improve next week with the expected debut on the ASX of Black Canyon after its $5 million IPO.
As was mentioned here earlier in the month, there is an increasing appetite for manganese plays, a metal whose fortunes have long been tied to the steel market (90% of demand) and dry cell batteries.
But a wave of demand is coming from lithium-ion batteries (it's the M in NMC batteries), with Volkswagen helping to fuel interest by saying it was working on upping the manganese load in batteries and dropping cobalt entirely.
It's why Pilbara manganese developer Element 25 (E25) has a $280m market cap and why the 20c shares in the recent spin-out of Pilbara explorer Firebird Metals (FRB) from the now gold-focussed Firefly (FFR) is currently trading at 53c.
Black Canyon comes to the market with the Carawine and Lofty Range exploration projects under its belt.
At the issue price of 20c a share, its market cap at listing will be $8.15 million. There aren't many active explorers with sub-$10 million market caps out there nowadays, no matter their commodity of choice.
Never miss an insight
Enjoy this wire? Hit the 'like' button to let us know. Stay up to date with my content by hitting the 'follow' button below and you'll be notified every time I post a wire. Not already a Livewire member? Sign up today to get free access to investment ideas and strategies from Australia's leading investors.
---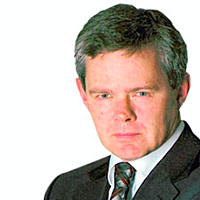 Principal
Independent Journalist
One of Australia's leading business journalists, Barry FitzGerald, highlights the issues, opportunities and challenges for small and mid-cap resources stocks, and most recently penned his column for The Australian newspaper.
Expertise