How are the local IT companies faring as the NASDAQ surges?
---
The US NASDAQ has surged over 72% in under 4 years, lead by heavyweight household names Apple, Amazon, Google and Facebook – see chart 1. The emergence and domination of the mentioned 4 companies is a great illustration of why investors need to be open-minded and move with the times. Conversely, over the last 5 years, the most inherited Australian asset, BHP Billiton (BHP), have fallen by 43% as the China dream fades. From an investment perspective, Australia clearly needs to diversify away from its commodities dependency and hopefully the below 3 stocks are just the start of things to come. Firstly, let's look at how three IT companies are faring on the Australian market: (VIEW LINK)
---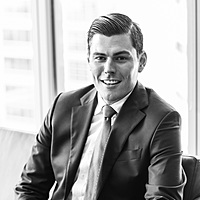 Market Matters is an online investment and share trading advisory service designed for those that want to take their wealth further. We specialise in advice for active share market investors, including those new to the markets or those with a Self...
Expertise
No areas of expertise