How industrial property trusts could help you capitalise on Australia's great reopening
---
Industrial property is characterised by large warehouses on a city's outskirts. As an investment option, it's easily overlooked in favour of glossy alternatives.

But this asset class is enjoying a moment in the sun as investors made nervous by the global pandemic are drawn to its steady characteristics.
It's easy to find empty shops in the main streets but on the outskirts, industrial vacancies have reached historic lows.
Rather than offering discounts to struggling tenants, owners of good industrial properties have been able to raise rents. The rise of online shopping is just one factor driving that trend.
Despite its simple exterior, industrial property's solid foundations, rooted in essential trades such as manufacturing, logistics and mining, have seen it through trying times and made it one of today's most attractive asset classes. 
In this wire, I answer some of the key questions around income investing as it relates to industrial property trusts.

An 'essential worker' of the investment sphere
The accelerated growth of e-commerce and restructuring of supply chains that resulted from COVID-19 lockdowns have caused demand for warehouse and logistics space across Australia to soar.
Industrial property has been largely immune from the falling rents and vacancies seen in the residential, commercial, office and retail sectors over the past year.
The national industrial vacancy rate has been driven to a historic low of 2.24%, paving the way for rental increases and a reduction in tenant incentives and rent relief.
This demand is likely here to stay, with CBRE forecasting an additional 2.5 million square metres of industrial space will be required in Australia over the next five years to support the growth of online shopping alone.

The manufacturing and mining sectors also benefited from higher commodity prices causing manufacturing materials to maintain or improve in price, and the low Australian dollar decreasing the cost of goods and services relative to the US dollar.
A property sector like no other
However, while the global pandemic may have brought attention to it, industrial property has long been a solid investment option.
Tenants have specialised needs, so industrial properties can generally secure longer lease agreements. This provides an added level of stability for investors. They are also often signed on net leases, meaning tenants bear costs that would otherwise be paid by the owner, such as operating costs, land tax, insurance and maintenance.
However, the challenge for investors is that unless you have a few million dollars to invest, industrial property is an almost unattainable investment option. That's where property trusts come in.
Life outside the stock exchange
Unlisted property trusts are an alternative investment option that makes industrial property, and many other property sectors, attainable for investors.
Instead of committing the substantial upfront capital that would be required to purchase the property on your own, and committing time and additional funds for management, expenses and capital improvements, you can purchase units in a property trust.
Competitive income
Property trusts pool your money with that of other investors to purchase one or more properties on behalf of the trust. They aim to provide regular distribution payments throughout the life of the trust, derived from rental income.
In the current environment, industrial property can provide competitive yields that are difficult to achieve from other asset classes, provided the property has a good tenant on a longer-term lease.
For example, for August 2021, the Trilogy Industrial Property Trust paid investors 7.60 CPU p.a.* annualised. This is equivalent to a yield of 7.09% p.a. annualised based on the unit price of $1.0719 as at 1 August 2021.

Managed Fund
Trilogy Industrial Property Trust
Australian Property
Capital growth
In unlisted property trusts, your capital remains invested until a withdrawal offer is made by the trustee or at the end of the investment term when the property is sold, and any profits are distributed amongst investors. This means investors have the opportunity for potential capital growth.
Lately, low vacancy rates have been translating into strong capital appreciation. For example, industrial land prices in west Melbourne have more than doubled in the past four years, according to recent data from CBRE.
It's important to note, however, that distributions are not guaranteed, nor is the return of initial capital invested.
But that's not all. Property trusts offer several additional benefits that make it, arguably, a more attractive investment than buying a single property on your own.
Diversification
By pooling capital, property trusts can typically purchase a range of industrial properties, offering diversification across a range of locations, tenants and industries.
By requiring less upfront capital to invest, property trusts may also free up capital so you can achieve greater diversification within your own investment portfolio.
Tax-effective income
Property trusts may also provide a tax-effective income opportunity. The income distributions you receive may include tax-deferred amounts due to non-cash deductions of tax concessions available to property trusts.
Tax liability for these amounts is deferred until your units in the trust are redeemed and are therefore subject to capital gains tax rather than income tax.
Depending on your marginal tax rate and individual circumstances, this may reduce the total tax you may otherwise have paid. We recommend you speak to a taxation adviser before making any investment decision.
Professional management
When you invest in a property trust with an experienced fund manager, they leverage their expertise in investment and property to source and acquire properties that meet their investment and risk management criteria.
They also take care of the ongoing management for you, including maintenance, administration and rent collection, any capital improvements, the sale of assets and preparation of tax-related statements.
Our approach to investing
The Trilogy Funds approach to acquiring properties for our Trilogy Industrial Property Trust is grounded in behavioural economics. We take a contrarian approach to acquire assets that are expected to increase in value over time, even if they are currently out of favour.
The Trust's first assets were purchased close to the bottom of the property price cycle in Mackay, Queensland, an area that had suffered from the mining downturn of 2014. We saw its potential to provide value, and it has.
Since its launch in 2018, the Trust has grown to $122 million in assets under management, with a diversified range of assets across both regional and city areas throughout Australia.
Today's challenges
Investing in the current environment can be challenging. When exploring investment options, it is important to understand the level of risk that is acceptable to you.
It's also important to gain an awareness of your own cognitive bias and minimise that in your investment decisions.
Take a critical approach to everything you read and always seek alternative views. I'd also recommend seeking advice from a licensed financial adviser.
While industrial property may not be the shiniest or most attractive looking asset class available, it has a strong outlook and is worth exploring as part of a balanced investment portfolio.
If you're considering an investment in an industrial or other property trusts, I'd encourage you to keep up to date with market outlooks and research provided by property experts.

CoreLogic, CBRE and the major banks regularly provide insightful reports.
I've also always loved biographies of both successful and non-successful people. While you can learn from your own experiences, you can also learn from the experiences of others.
Investing with Trilogy
We operate managed investment trusts, focused on property, and other financial assets on behalf of over 10,000 investors. We do this by leveraging our combined talents to actively manage your investment. Find out more.
Managed Fund
Trilogy Industrial Property Trust
Australian Property
........
*Distribution amount for the month ended 31 August 2021. Net distributions are variable each month and are net of management fees, costs and assume no reinvestment. Distributions are paid monthly in arrears. Please note, past performance is not a reliable indicator of future performance. This email is issued by Trilogy Funds Management Limited ABN 59 080 383 679 AFSL 261425 (Trilogy Funds) as responsible entity for the Trilogy Industrial Property Trust (Industrial Trust) ARSN 623 096 944. Application for investment can only be made on the application form accompanying the Product Disclosure Statement (PDS) dated 1 July 2021 and the Target Market Determination (TMD) dated 1 October 2021 for the Trilogy Industrial Property Trust ARSN 623 096 944 available at www.trilogyfunds.com.au. The PDS and the TMD contain full details of the terms and conditions of investment and should be read in full, particularly the risk section, prior to lodging any application or making a further investment. All investments, including those with Trilogy Funds, involve risk which can lead to loss of part or all of your capital or diminished returns. Trilogy Funds is licensed to provide only general financial product advice about its products and therefore recommends you seek personal advice on the suitability of this investment to your objectives, financial situation and needs from a licensed financial adviser. Investments with Trilogy Funds are not bank deposits and are not government guaranteed.
---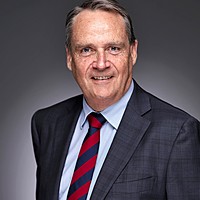 Managing Director
Trilogy Funds
As co-founder and Managing Director of Trilogy, Philip is responsible for leading a cohesive and high-performing team across Trilogy's three offices, overseeing business compliance, and developing product offerings. He sits on the Compliance,...
Expertise