How to find high quality smaller companies
---
The ASX smaller companies' universe
The table below summarises the key attributes of ASX listed smaller companies' universe:
A massive 81% of ASX-listed micro caps (market cap below $100m) are currently loss-making and 90% are not paying a dividend. The smaller companies' universe is clearly dominated by unprofitable, non-dividend paying companies with a strong weighting towards the resource and technology sectors which we consider to be at the higher end of the risk spectrum.
As a result, risk management is the name of the game and should be core to all smaller company investors' psyches. As Warren Buffet famously said, "Risk comes from not knowing what you're doing". 
Quality defined

In our opinion, separating the wheat from the chaff is the most sensible starting point in the quest for quality. This is where we ask ourselves what exactly are we looking for? At DMX Asset Management our high quality shopping list is as follows:
Profitable;
Well defined and planned earnings growth strategies in place;
Excellent management;
Strong balance sheet; and
Strong and growing competitive moats.
This list may seem like wishful thinking given the above mentioned ASX smaller companies' universe data. However, the good news is that there are some wonderful companies hiding in the smaller companies' universe and the very fact that so much of the universe is so risky and ultimately speculative is the very reason so few investors take the time to drill down to find these hidden gems. In a nutshell, this is why we are so passionate about smaller company investing.
So how to filter out the quality companies from the rest?
We focus upon 2 main factors when filtering the ASX smaller companies' universe for quality stocks:
1) COMPANY LIFE CYCLE:
We view the company life cycle in 4 key stages which each correspond to a different level of investment risk:
Dividend paying, growing profits,
Profitable, not dividend paying,
Loss-making, emerging, fully funded, and 
Loss-making, emerging, not fully funded.
In our experience, investment risk clearly increases as you move down the list, and quality correspondingly decreases.
As highlighted in the table above, the vast majority of listed smaller companies are currently loss-making, and we believe that many of these loss-makers will never turn a profit. This is why the first step in our search for quality is to filter out the loss-makers, and preferably to focus on the dividend payers amongst the companies growing their earnings. 
Whilst simplistic, we believe a company that has committed to paying dividends and which has high visibility around future earnings can be classified as the most mature on the company life cycle scale, and among the lowest risk of listed equity investments. Paying a dividend is a powerful signal from management that this is a stable business with a long term future. Conversely, a loss making, early stage business without sufficient funds to execute on its strategic initiatives is among the highest risk of listed equity investments.
As a result, the vast majority of DMX Capital Partners is invested in dividend payers which are growing their earnings. 
2) DEBT PROFILE:
In our opinion a company's balance sheet is a key investment input, and is an important second filter criteria in the search for quality. Companies with strong balance sheets carry far lower financial risk profiles than companies with weak balance sheets. The reason is clear: debt-holders rank ahead of equity holders in the event of financial distress; so the larger the queue of debt-holders, the less likely equity holders will receive their funds in a worst case scenario. In addition, less debt means greater financial flexibility and less exposure to interest rate cycles. So a strong balance sheet is a key requirement in our quest for quality. 
As a result, the vast majority of DMX Capital Partners is invested in companies with a net cash surplus on the balance sheet. 
Conclusion
We believe investing in high quality smaller companies at a significant discount to fair value is a robust long term investment strategy which positions investors for significant long term out-performance. The identification of high quality stocks is just as important as knowing when to buy them, and we spend just as much time on the filtering process mentioned in this article. Undiscovered, high quality businesses have a way of consistently over-delivering and we'll happily hold a portfolio of these gems for many years to come. 
Article contributed by DMX Asset Management:  (VIEW LINK)
---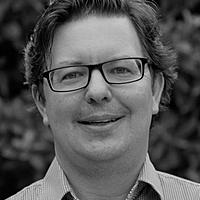 Portfolio Manager
DMX Asset Management
DMX Asset Management Limited is an investment manager focussing on nano and micro-cap value opportunities on the ASX.
Expertise