How to trade time for value
---
So much of successful investing is about finding something the market has either missed or is yet to pay attention to.
If you can trade on that idea before the market corrects its view or cottons on, then you'll generate alpha.  
Global small - mid cap specialist Vaughan Nelson Investment Management refer to this as 'trading time for value'. 
"The markets are so focused on the next week, the next quarter, the next month, they really miss the inflections," says Chris Wallis, CIO at Vaughan Nelson Investment Management.
"If you can be just a little bit patient, look out 12, 18, as much as 36 months, you can capture big inflections either in underlying industries or in a company itself." 
In this edition of Expert Insights, Wallis also takes us through Vaughan Nelson's investment process, the way he thinks about opportunities, and the sectors he has his eyes on at the moment. 
Edited transcript
LW: How does Vaughan Nelson Investment Management invest?
Wallis: Our objective when we invest is to compound capital at 15%, which means every investment we make, we look for a 50% return over three years. We do it with a macro overlay. We have very good underlying macro factors across multiple countries, over two dozen countries, so we know when economies are accelerating or decelerating. We know when inflation's accelerating or decelerating. We only use that to inform our portfolio construction. And if I want 50% upside, I only want 10 or 15% downside. 
We take advantage of the liquidity we have in public markets to move that capital to the specific investment that will be treated well over the three to five years in front of us. 
And we can do that, whether we're in rising inflationary conditions, disinflationary conditions, or economic slowdowns or growth.
LW: What's a sector that offers those attributes? 

Wallis: There's some really interesting things going on in the semiconductor supply chain. We've known for several years these were going to be strategic assets from a national defence and security standpoint. And at the same time, it's an industry that has consolidated significantly. Does that mean you go buy the semiconductor manufacturer? Probably not, right? There's going to be winners and losers and you have these national champions that are going to lose access to specific markets. So what we're going to do is go, let's go further down the supply chain. Let's find that specialty materials company that may be one of only five in the world, a relatively small component of every semiconductor, but you can't make a semiconductor or a PC board or a piece of electronics without it.

These companies have incredible return and profitability characteristics. They trade at 10 and 11 times PEs. 
You can hit them with the recession, their earnings would only fall 6 or 7%. 
Great secular trends and big companies will come in and buy them out if the growth alone doesn't take you to valuations that are overly attractive. That's just one way to invest in the current environment. If we're looking at commodities, we're going to pick specific molecules we want to own. We need to find the producers that are low enough on the cost curve, and if we can find that and they have enough underlying resources and reserves, they can be quite attractive as well.

LW: What types of opportunities do you chase?
When you think about our portfolio, we are going to kind of float between two or three different opportunities as we would bucket them. One is really undervalued earnings. Meaning these companies are going to be able to grow in face of the headwinds or with the tailwinds that we have. We're not talking about high growth, high PE stocks, because they can be quite volatile and any little miss you have a very unfavourable payoff diagram. 
We're looking for is companies that can grow GDP plus, convert that to 10 or 15% underlying earnings' growth, and that means when there's a lot of those opportunities, we're going to skew more towards those growthier characteristics and you'll find those across sectors. 
You're going to find them in manufacturing, technology, retail, healthcare, across the board.

The other area where we invest is really cyclical industries or companies that are restructuring. And those are the kind of the deep value opportunities. You're starting to see those develop. If stress builds in the market, you're starting to see it as credit tightens up, and when they get overly sold, we'll go in and take advantage of those as well. Again, we're going to find those across a number of industries.

LW: What does it mean to trade time for value?
Wallis: Trading time for value is really important. The markets are so focused on the next week, the next quarter, the next month, they really miss the inflections. If you can be just a little bit patient, look out 12, 18, as much as 36 months, you can capture big inflections either in underlying industries or in a company itself. Let's say you have a company they've built up this big footprint. They have those costs going through their SGNA line, but you know they're finished with the investments and that expense and the revenue's going to start coming through, but maybe not till mid 2023. The market's not paying attention to that company. They've probably penalised it from a valuation standpoint. You, as an investor, trade that time for value. Go ahead, make that investment today. Once those earnings, once those rising profits come through in 2023, guess what? 
Everybody else in the market's going to start chase that momentum. Guess what you can do? You can then sell it to them. Don't be afraid to trade time for value.
Small caps for big thinkers
Vaughan Nelson recently launched Australia's only global active SMID cap ETF (ASX:VNGS) to give investors access to their best ideas in global small-mid caps. Learn more here.
........
Livewire gives readers access to information and educational content provided by financial services professionals and companies ("Livewire Contributors"). Livewire does not operate under an Australian financial services licence and relies on the exemption available under section 911A(2)(eb) of the Corporations Act 2001 (Cth) in respect of any advice given. Any advice on this site is general in nature and does not take into consideration your objectives, financial situation or needs. Before making a decision please consider these and any relevant Product Disclosure Statement. Livewire has commercial relationships with some Livewire Contributors.
---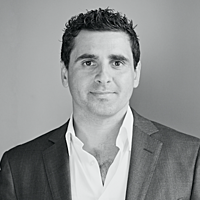 Co Founder
Livewire Markets
Livewire is Australia's #1 website for expert investment analysis. We work with leading investment professionals to deliver curated content that helps investors make confident and informed decisions. Safe investing and thanks for reading Livewire.
Expertise