Hylea - Drilling for cobalt
---
Expect plenty of upcoming news from Hylea Metals, with a 50 hole, 3000m RC programme having recently commenced at the Tigers Creek Co-Ni-Pt-Sc prospect within the broader Hylea Project, which is one of the last laterite occurrences in the Fifield district of New South Wales not yet hosting a JORC-compliant Mineral Resource. Other laterite focussed players in the district include Robert Friedland's CleanTeq Holdings, Australian Mines, Platina Resources and TSX-listed Scandium International, all of which have published Resources, and with development studies planned or underway.
Historic drilling at Hylea was largely focussed on nickel or platinum, with very little assaying completed for cobalt and scandium; the limited assays and the logged geology however highlight the potential for Co-Ni-Pt-Sc mineralisation over the two adjacent intrusive complexes, Hylea and Bulbodney which have sizes similar to the Tout Intrusive Complex that hosts CleanTeq's Sunrise Project. Historic drilling at Tiger's Creek returned significant high-grade intersections, including amongst others 7m at 0.32% Co and 13m at 355ppm Sc.
Aims of the current work include confirming and expanding the mineralisation intersected in the historic drilling, which has identified laterite profiles between 10m and 70m thick, similar to those at the other projects in the region.
We would expect first results back from this programme in late May, followed by regular updates as results are received. To read our initiation report on Hylea, who are operating in one of the best cobalt addresses in Australia, please follow the link below.
---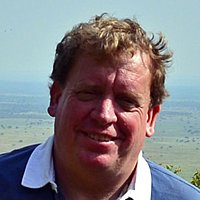 Senior Analyst
Independent Investment Research
Mark is a Senior Resources Analyst for Independent Investment Research, with a focus on junior and mid-cap listed resources stocks. With over 10 years as an analyst, following on from 17 years as a geologist, he has a good insight into the sector.
Expertise