IAG Half Year Result - IAG's natural disaster claims hit bottom-line
---
Insurance Australia Group Limited's (IAG) half year 2017 result was largely in line with market expectations. The company has been advising the market on the continual Natural Peril claims over the last year and its impact on IAG's bottom-line. IAG reported a 4.7% lift in Gross Written Premiums (GWP) but it wasn't enough to offset Natural Peril claim costs and insurance earnings declines. 
Strong new premium growth in Australia from its satellite businesses like Coles Insurance helped the increase in GWP. Higher claims in its personal insurance lines in Australia and NZ, especially motor services impacted the result. Higher than normal large losses were experience in its commercial lending division. However, after an extended period of competitive pressure in the commercial insurance market it is showing evidence that the bottom of the cycle has passed with recent positive signs in New Zealand. 
The Australian consumer division which makes up 53% of the insurer's GWP and includes CTP insurance, showed higher take up. IAG said it has seen ongoing pressure in the NSW CTP market with elevated claims coming through, but rate increases are helping to address claims inflation especially in the motor sector. The CTP business can be very expensive to cover as the company needs to hold broad coverage in case of higher claims. IAG lost $61 million from the sale of its Swann motorbike dealership but the result was helped by the one off emergency services levy (ESL) of $34 million. The company's Asian division was hit again by high completion. 
Natural Peril claims including the New Zealand earthquake and New Zealand and Adelaide storms saw IAG go past is allowance level of $340 million paying out a total of $420 million. 
IAG has lifted its expected GWP guidance for FY17 to be low digit growth Today it announced a small shareholding sale facility which will allow eligible shareholders to sell their shares back to IAG without paying brokerage. IAG said it will pay an interim dividend of US$0.13 on 30 March 2017. This time last year, IAG paid out a special dividend to shareholders of $0.10. 
---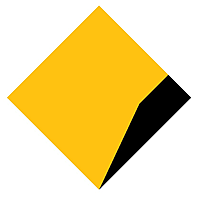 Online Stockbroker
Online Stockbroker
CommSec is Australia's leading online broker. CommSec has been committed to providing the best in online trading since 1995. CommSec helps make informed investment decisions with comprehensive market research, free live pricing and powerful...
Expertise
No areas of expertise