IBM wins blockchain contract
---
Good morning, a healthy 30-odd point rally yesterday soon evaporated when the buying failed to follow through leaving the market closing with a whimper.
It was all pretty quiet overseas too and leaves our market looking to a small gain with the futures trading 2 points higher.
News is thin but a contract awarded to IBM to build a blockchain platform for seven European banks including Deutsche and HSBC caught my eye. The platform will be focussed on trade finance which was the area identified by all the banks as well as the Economist. We have been keenly following development of this technology which is a continually updating distributed ledger. Trade finance will benefit because the current process is quite cumbersome and paper intensive, as well as being open to fraud. The first service will be financing and risk coverage and include a track and trade system so goods can be followed.
Three of our major banks are currently working within a global group of 48 banks to develop and commercialise blockchain technology in banking. It will naturally be a slow process and the banks will need to find a way to compensate for losing the benefit of the float.
---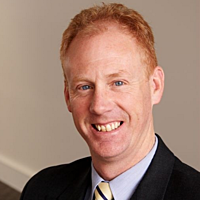 Director
Joseph Palmer & Sons
Alex Moffatt has almost 40 years' experience dealing in equity, debt and currency markets in Australia, the UK and USA. He has worked at several companies in the wealth management industry, including Schroders in the UK. A director of Joseph...
Expertise
No areas of expertise