IEL continues to profit from the international education boom
---
The education of international students is now Australia's third largest export – just behind iron ore and coal. One high quality business that has successfully leveraged off this growing industry is IDP Education (ASX: IEL). IEL is a global leader in international student placement services. It recently reported its FY17 results that point to a robust business with good prospects.
While net profit growth of just 4 per cent appears pedestrian on the surface, this is largely due to a one off tax benefit that boosted the prior year figure, the impact of the rising Australian dollar as well as some one-time costs from the acquisition of Hot Courses at the end of January. When we dig below the surface, the results show continued strong momentum in the core English Testing and Student Placements businesses.
In the English Language Testing Business, volumes increased 9 per cent in the six months to June relative to the same period last year. This is despite the disruption from the demonetisation in India reducing test volumes by another 15,000 in the March quarter. Adding these test volumes back implies sustainable growth of 12.5 per cent as IDP's share in Australia stabilised and organic growth in other markets was boosted by the entry into markets like Nepal and Japan. Importantly, volume growth in India returned to 'pre-demonetisation' levels in the June quarter. This points to another year of very strong test volume growth in FY18 as the business cycles the impact from FY17.
In the Student Placements business, volume placed into Australian institutions grew 4.2 per cent in the six months to June while placements into international institutions grew 20 per cent. The benefit of increased diversity in the student destination offering was evident with changes to visa regulations and political concerns in the UK and US being offset by strong volume growth into Canada and New Zealand.
The results showed continued momentum on domestic commission rates with average revenue per placement increasing 10.4 per cent in the six month period relative to the prior year, as IDP renegotiates its commission rates to bring them into line with competitors. The company renegotiated contracts with 15 universities during the year, and has around half as many yet to finalise. This should see good yield growth continue into FY18.
The other comments of note relate the performance of Hot Courses business, which was acquired at the end of January.
Hot Courses runs tertiary institution and course information websites such as hotcourses.com, hotcourseabroad.com and thecompleteuniversityguide.co.uk, with around 70 million visitors each year. It primarily generates revenue from the sale of advertising space on its websites. However, it also sells subscriptions to universities in which data on visitor traffic to the pages relating to that university's courses is provided for lead generation.
While only a small part of the revenue base for Hot Courses, this data presents IDP's Placements business with an enormous and potentially powerful source of student leads. The main constraint on growth in the Placements business is leads rather than agent capacity. By passing this data to IDP's agent network, it could step change the volumes in the business.
From early June, IDP undertook a trial using the data that was not purchased by one of its university customers. This data yielded 5,000 leads over a 10 week period. The interesting part is that 59 per cent of these leads were converted into hot or warm leads. This conversion ratio compares to an 18 per cent  conversion ratio of leads from IDP's current website. While very early days, this highlights that Hot Courses could be a very powerful source of high quality leads for IDP's Placements business.
As we look to FY18, the outlook for testing and placement volume remains strong. While the continued appreciation of the Australian dollar will dampen revenue growth to some extent, it will also reduce foreign currency denominated costs. The lower realised rate on the British Pound due to high hedge rates will result in lower English language test fees paid to Cambridge Assessment, boosting Testing gross margins.
IDP will begin to roll out its new computerised testing product later this year, starting with Australia. This has the potential to cause some near term disruption, but it is an important milestone in ensuring the competitiveness of the IELTS product and its ability to meet the needs of a range of consumer preferences.
The company will also continue to take costs out of the testing business and reduce the time taken to post results by expanding the number of countries utilising computerised marking to 38 from 29 at the end of FY17.
FY18 will see Hot Courses contribute on a full year basis. The business has been integrated and progress in delivering the strategic benefits of the acquisition will be an important factor to track through the year.
While there will inevitably be other factors presenting headwinds to the outlook that come up during the year, FY18 looks like another year of good progress for the company.
The Montgomery Fund and the Montgomery Private Fund own shares in IEL.
---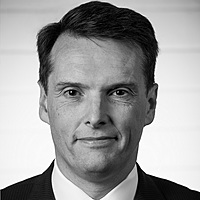 Senior Analyst and Portfolio Manager
Prior to his departure in August 2022, Stuart was employed by Montgomery Investment Management for over seven years as a Senior Analyst and Portfolio Manager of The Montgomery [Private] Fund.
Expertise