Iluka Resources' MAC Iron Ore Royalty: the best mining asset in Australia?
---
Sandon Capital believes Iluka's Mining Area C Royalty (MAC Royalty) is the best asset in the Australian mining sector and also the cheapest. In order to have the market properly value the MAC Royalty, we believe Iluka should demerge the royalty via an in-specie distribution to existing shareholders. We have published a detailed presentation outlining this investment thesis as well as a white paper on the MAC Royalty. Both publications can be found on our website at: (VIEW LINK)
---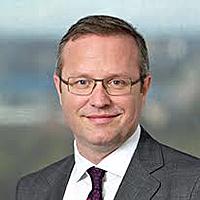 Gabriel is the founder and Managing Director of Sandon Capital Pty Ltd, a boutique investment management and advisory firm. He is the portfolio manager of the Sandon Capital Activist Fund and Sandon Capital Investments Limited. Sandon Capital also...
Expertise