Good morning, the week kicked off on a softish note with the banks and resources sectors leading the market lower; the ASX200 closed down 0.6% at 5,688. At some stage analysts will turn their attention to the effect the stronger Australian dollar is having on our major exporting companies and perhaps also contemplate the IMF's downgrading of US growth forecasts. Telstra was the bright spot closing 0.7% higher at 4.13 and index futures are suggesting a modest 13 point rebound this morning.
The IMF lowered its growth forecast for the US to 2.1% for this year and next , from 2.3% and 2.5% respectively. Readers will recall that Mr Trump was promising 4% growth whilst pounding the campaign trail and may be starting to concern themselves that America is entering a period of low growth and low inflation, something which will not please the Fed governors.
On the corporate front Alphabet (Google), reported June quarter revenue of just over USD26 billion, up 21% on the same quarter last year. However the profit of USD3.5 billion was dented by a fine imposed by the EU. You may recall that the EU fined Google EUR2.42 billion last month for – gasp – promoting its own services ahead of competitors. I did pop my head into our local Holden dealer and asked about the latest Ford – I cannot describe the look of horror I received from the salesman.
Foreign bourses were mixed overnight with the US majors and UK lower, bond yields are slightly higher this morning, however the US 2/10 spread has narrowed again to 89 basis points; remember it was 100bps just a week ago.
Commodity prices are generally higher, however oil is down 0.2% on reports of increased production from ….guess where.
Kind regards
---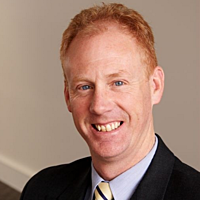 Director
Joseph Palmer & Sons
Alex Moffatt has almost 40 years' experience dealing in equity, debt and currency markets in Australia, the UK and USA. He has worked at several companies in the wealth management industry, including Schroders in the UK. A director of Joseph...
Expertise
No areas of expertise