In August of this year Magellan made a strategic decision to increase cash holdings in the flagship fund to 10%
---
In August of this year Magellan made a strategic decision to increase cash holdings in the flagship fund to 10%. In light of the recent correction this move looks to have been well timed. However, Hamish Douglass says it is far too early to make this judgment and the move was more about his view on scenarios that could unfold in 2015. We think it is very likely sometime in 2015, and there is a big debate about when that is, rates will start to increase in the United States... we thought that it is unlikely equity markets are going to charge ahead and there is a material risk that there could be a lot of volatility. Douglass says, whilst there remains the possibility that this move to cash may be too early, it is better to be 6 months too early rather than 6 minutes late. In this video Hamish discusses the implications of certain current socio-economic developments and the effect of recent market events on the Strategy's longer-term performance.
---

Follow Magellan Financial Group's wires
---
---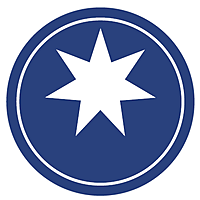 Magellan was formed in 2006 by Hamish Douglass and Chris Mackay, two of Australia's leading investment professionals. The company specialises in global equity and listed infrastructure assets.
Expertise