Fund In Focus: Eley Griffiths Group Small Companies Fund
---
Founded 15 years ago, Eley Griffiths Group is an independent, staff owned, small-cap fund manager. Our investment process has been tested through all market conditions, but more importantly, it has also outperformed over the short and long-term.  A $25,000 investment in the Eley Griffiths Group Small Companies Fund in September 2003 is worth $130,075 (after all fees) as at May 2018.
Underpinning our performance is our stock selection process. We are style agnostic and use a combination of strong macro views, bottom-up research and extensive company visitation to derive accurate earnings estimates for our investment universe.
In our Fund In Focus below, we share our investment philosophy, why we like the small-cap space and reference two charts to help guide investors through this stage of the market cycle.
Further insights
Eley Griffiths Group has been uncovering the next hidden opportunity in small companies since 2003. Find out how
---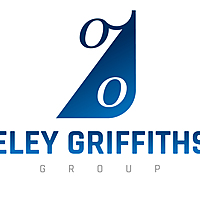 Eley Griffiths Group is an independent fund manager specialising in listed Australian small companies. Our investment team has been uncovering hidden opportunities in small caps since 2003.
Expertise