As a global long-short fund manager, we look at business fundamentals - and catalysts to highlight those - for opportunities on both sides of our portfolio.
One of our long positions is Playtika Holding Corp, which exemplifies what we look for in a long position: organic growth with attractive industry tailwinds to compound earnings and fundamental value over time.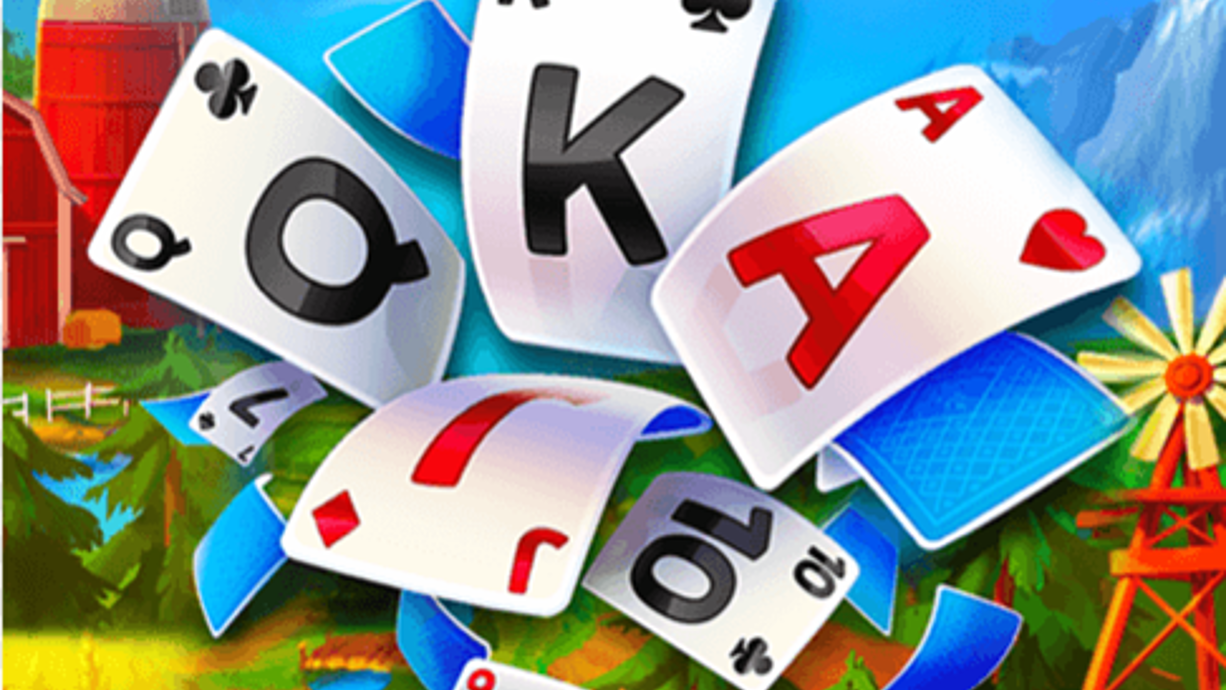 Elevator pitch
Playtika Holding Corp (NASDAQ: PLTK) is a superior mobile gaming company with successful roots in the social casino space, but recently the company has successfully shifted more into social gaming, competing with gaming companies such as Zynga (ZNGA). 
PLTK demonstrates strong organic growth with "best in industry" margins. More emphasis on attracting players to its in-house platform, and an impressive pipeline of development, will continue to spur growth and maintain top margins.
Background
PLTK is a leading mobile gaming company and monetisation platform with over 35 million monthly active users across a portfolio of games titles. PLTK was among the first to offer free-to-play social games on social networks and, shortly after, on mobile platforms. 
The company has amassed a solid portfolio of 15 mobile games, of which nine currently rank in the Top 100 in the US app store. Among the games the company has operated for at least five years, five have increased revenue by a CAGR of at least 15%. 
The scale of PLTK games is also notable with eight titles surpassing $100 million of revenue in 2020, including Slotomania and Bingo Blitz with revenue of more than $700 million and more than $400 million, respectively. 
The company was co-founded in Israel in 2010 by Robert Antokol, who still serves as CEO. After the introduction of its first game, Slotomania, PLTK was acquired by Caesars Interactive Entertainment in 2011, which operated Caesars Slots.
In the following three years M&A added Bingo Blitz (2012), World Series of Poker (2013) and House of Fun (2014) to the portfolio. During these initial five years, revenue increased from zero to $549 million and then more than doubled to $1.15 billion in 2017. In 2016, PLTK was acquired for $4.4bn by Chinese national Yuzhu Shi, who is also the Chairman and CEO of online games company, Giant Interactive Group (although both companies operate as entirely separate companies). Post-IPO, Shi continues to hold a majority interest in Playtika of a bit less than 80%
Investment thesis
Top mobile gaming operator - In total, the company has compounded 27% bookings growth and 24% EBITDA growth over the last three years. While the top-grossing mobile games can earn $1 billion-plus in a single year, growth in annual run-rate revenue has also been significant at positions outside of the top 10, which is where PLTK's titles typically reside. In their most recent quarterly report (Q3-21), 
PLTK grew revenues 4% year-over-year to $635.9 million, beating a difficult comparison due to the COVID lockdowns in Q3 2020. 
Completely organic growth. This growth is impressive for 2 important reasons. 
PLTK experienced very strong growth of 26% in the third quarter of the last year due to COVID lockdowns. This followed an even stronger Q2 of +39%, which PLTK also beat in Q2-21 by 1%. These were difficult comps, and PLTK matched and beat comfortably.
EBITDA margin came in at 39% in Q3 as the percentage of business that comes through their proprietary platform increased to over 21% of revenues, up from nearly 14.5% in the third quarter of 2020. Revenue that flows through PLTK proprietary platforms are not subject to a platform license fee and helps PLTK achieve best-in-class margins (highest in the industry and vs ZNGA at est 20%).
PLTK generates 51.1% of revenue from social casino games (slots, poker, bingo), this is down from 80% in 2019 due to the fast growth in casual gaming segment. The games don't allow players to gamble real money, instead players spend real money on the game or in the game on virtual tokens, prizes, and special effects. Playtika is the largest operator in the U.S web & mobile social casino market at 28% of the total market, more than 2x ahead of second-place Aristocrat (ASX: ALL) at 13% and SciPlay at 12%, with the remaining market share fragmented consisting of smaller players, allowing the significant opportunity for PLTK to take more share. 
Social casino games come with an extremely sticky customer base. In 2020 PLTK said that their four oldest titles (Slotomania, Caesars Slots, Bingo Blitz, and World Series of Poker) generated 45% of total revenue from users that have been playing those games for at least seven years, and roughly 70% from users that have been playing for at least three years.
Diversification into social gaming is proving successful and expected to continue growing double digits. Their most important studios, Jelly Button, Wooga, Supertreat, and 'Seriously', were all acquired some years ago and generated less than $100m in annual revenues. These titles performed very well once under PLTK management with Jelly Button growing revenue 6x within the first year, Wooga and Supertreat doubling revenue, while 'Seriously' only grew revenues slightly more than under old management. 
Casual now represents 48.9% of total revenue, up from 45% in the third quarter of last year as the company continues execute through expansion into new game categories. Casual segment revenue is expected to be $1.25 billion in FY2021.
How has PLTK driven such significant organic growth for so long?
The company has built what it calls its Boost Platform, a technology-driven operating system that supports and optimizes monetization, payment systems, loyalty programs, data analytics, player segmentation, social layering, and 24/7 security across all of the company's titles.
The percentage of business that comes through Boost Platform increased to over 21% of revenues, up from nearly 14.5% in the third quarter of 2020 which was a positive surprise. 
Management expects 30% of revenues to come through Boost within the next two years, as it adds more titles to the platform. PLTK's gross margin is 95%-97% on this platform, with only a minor third-party processing fee, versus 70% on iOS and Google Play due to the 30% platform revenue share. 
As the saying goes, "if your business is dependent on someone else's platform, you don't have a business."
Accelerating pipeline - Recently, PLTK accelerated the timing of its new global game launch Switchcraft, to the fourth quarter of this year, well ahead of schedule. 
 Switchcraft is a story-driven 'Match 3' style game (2D - puzzle format) developed by Wooga studio. 'Match 3' is one of the most popular channels in mobile gaming and Switchcraft will offers a new take on 'Match 3' by adding compelling narrative alongside the gameplay. Management stated they are seeing amazing performance of Switchcraft so far. 
With this launch, PLTK has accelerated its overall game development plan and now on track to introduce another new game, Merge Stories in 2022, as well as plans for another new soft launch game. Management considers $100 million in revenue after three years as a success for new game releases.
PLTK will host its first-ever Analyst Day in March 2022 in New York City.
Valuation
PLTK recently guided FY 2021 revenue of $2.57 billion and adjacent EBDITA of $980 million – this was a 2% cut to prior guidance on infrastructure enhancements made after some game features didn't resonate with players as planned. Nonetheless, this saw the share price plunge 25% to a level we find very attractive.
PLTK is most commonly compared to ZNGA, and up until recently traded at a 3-5 times EBITDA discount, despite its faster expected growth and higher margins. This gap has narrowed and PLTK now trades in line with ZNGA and SCPL at 10.3 times EV/EBITDA for 2022. This is still a significant discount to RBLX at 46 times.
DCF street models value PLTK from $38-$42.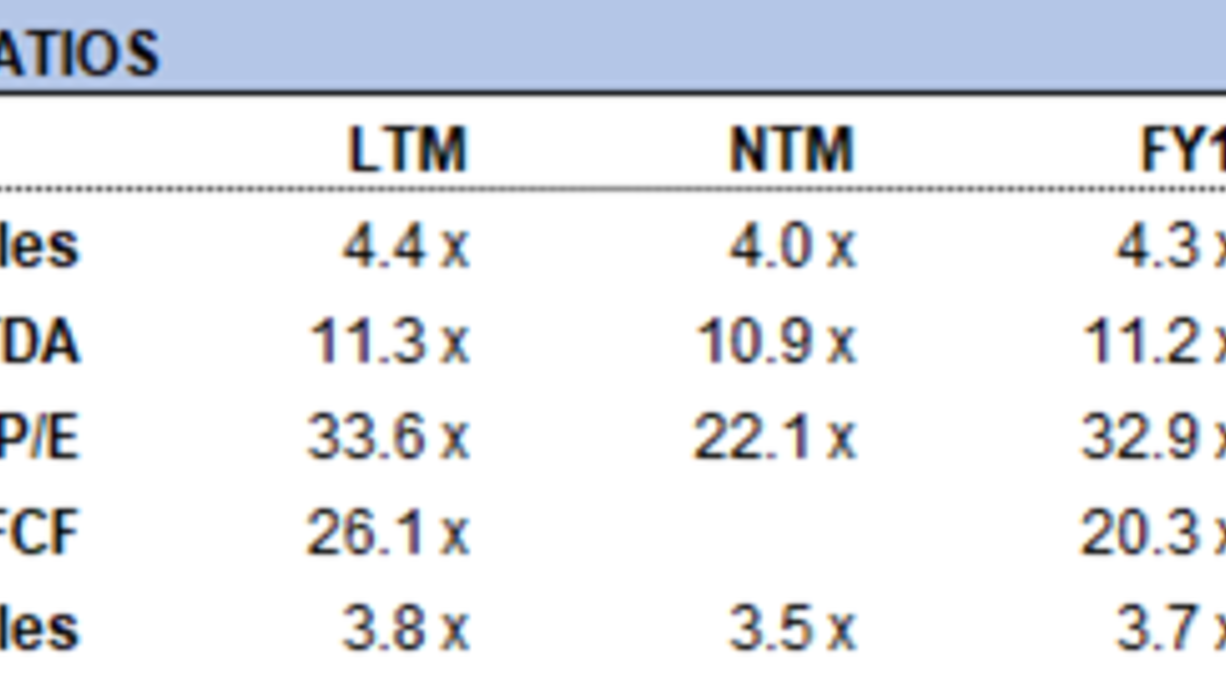 Risks
Lack of commercial traction for new games

A faster-than-expected decline in existing games

Increasingly contested M&A
Technical
Although price history is limited given PLTK listed in Jan 2021, the chart has some improving to do after the Q3 selloff. With the stock testing and bouncing off its all-time low of range of $21, we need to see the gap fill to $29, which will open the door for a breakout to $35+.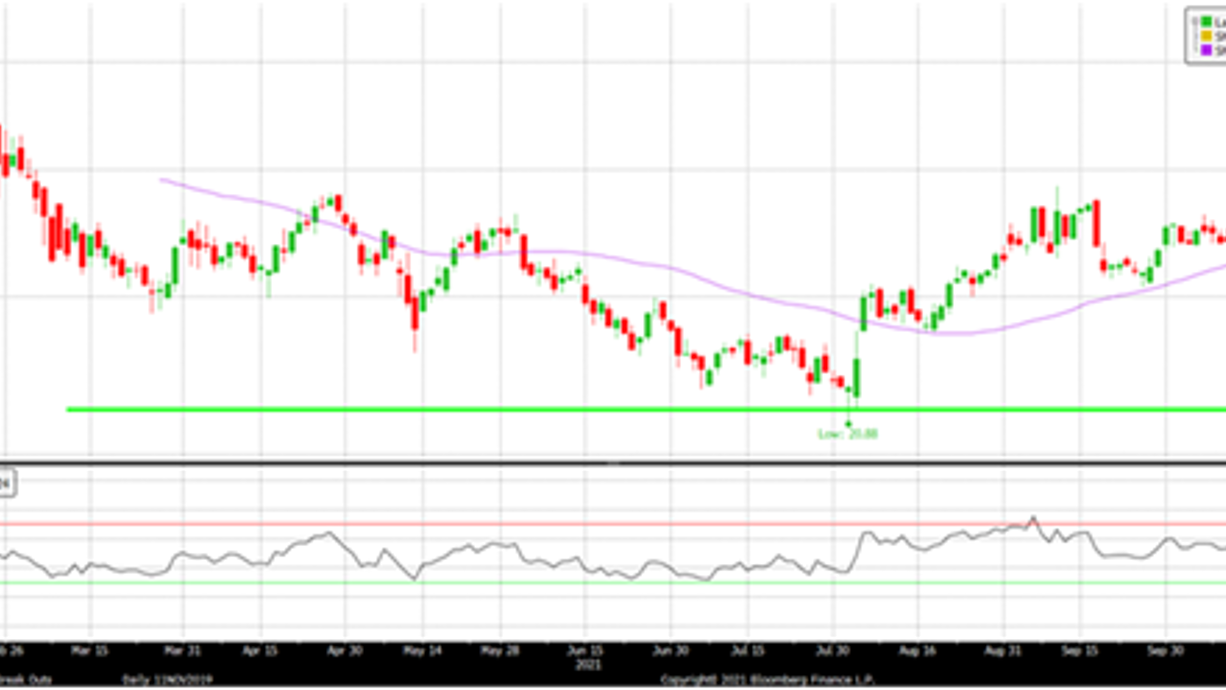 Never miss an insight
Enjoy this wire? Hit the 'like' button to let us know. Stay up to date with my content by hitting the 'follow' button below and you'll be notified every time I post a wire.
Not already a Livewire member? Sign up today to get free access to investment ideas and strategies from Australia's leading investors.