Global markets enjoyed another "risk on" week thanks to still broadly encouraging US earnings reports and a thawing in US-EU trade tensions.
As regards US earnings, while there were some mixed headline results (Amazon and Google did well, Facebook and Intel did not), FactSet suggests an above-average 83% of the 50% of S&P 500 companies that have reported Q2 results so far beat expectations. With wages benign and overall economic growth strong (Q2 US GDP grew at a blistering 4.1% annualised pace), the US earnings backdrop remains solid.
And the icing on the cake came last week in an agreement between the US and Europe to back away from tariff increases and work on a deal to lower (not raise) trade barriers. That still leaves America's trade dispute with China unresolved, but so far at least China appears to have simply gone quiet, daring Trump to unleash a swathe of import taxes on his own people.
In other global news, speculation arose that the Bank of Japan might "tweak" its monetary policy settings at this week's policy meeting, given the pressure on local bank profits from a flat yield curve, and the abysmal failure of current policies to do anything to lift inflation.
In Australia, Q2 underlying CPI inflation remained relatively benign as generally expected, with annual growth easing from 2% to 1.9%. As already evident with the Bank of Japan, the Reserve Bank of Australia's ability to meet its inflation target anytime soon is fast losing credibility. That said, the benign local interest rate backdrop – along with global optimism – continued to help local stocks push on to new post-GFC highs.
Iron-ore prices also bounced last week on reports of possible new Chinese stimulus, and higher steel prices (due to ongoing efforts to cut back excess production on debt and pollution grounds).  I'm still dubious iron-ore prices can rise a lot more, given that China ultimately is still trying (it seems) to cut steel production rather than increase it.
Week Ahead
So far so good, but the bubbling optimism in global markets may be tested this week with key readings on US price and wage inflation. Most importantly, Friday's US payrolls reportis expected to show another solid gain in employment during July, and annual growth in average hourly earnings holding steady at 2.7%. Markets won't want to see a jump in annual wage growth to 2.9% or more.
Before this key event, we'll also get the US quarterly employment cost index and monthly core-private consumption expenditure (PCE) deflator. While consumer price inflation is likely to remain subdued, the tight US labour market means the risk of a break-out in wage growth is ever present, though my base case is that structural pressures should keep wages reasonably benign for some time longer.
For the first time in a while, Tuesday's Bank of Japan meeting will also attract interest, as any hint at a winding back of stimulus could be negative for Japanese bonds and non-financial equities, though possibly positive for the Yen and Japanese banks. Although the US Fed also meets on Thursday, no move is expected, with instead rate hikes in both September and December largely priced into the market.
In Australia, we'll get updates on the (increasingly soggy) housing market through building approvals and Core-Logic median house prices. We'll also learn if the apparent strength in consumer spending over recent months is more than just volatility around a weak underlying trend when June retail sales are released on Friday. While a relatively cool winter could be helping sales of warm clothing of late, weak income growth and softening house prices don't bode well for the longer-term retail sector outlook. The equity market will also focus on the first results to emerge from (what should be) a reasonably upbeat corporate earnings reporting season.
Have a Great Week!
---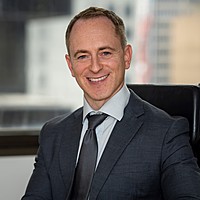 Co-Founder, Head of Strategy & Marketing
BetaShares
Ilan was a founding team member of BetaShares and is responsible for corporate & product strategy. Previously, Ilan worked for The Boston Consulting Group (BCG), one of the leading global strategy consulting firms.
Expertise