Inflationary symptoms suggest market may have caught the Gold bug
---
The local market started very positive before pulling back to a slight positive day. Global buying in the open popped the market while local selling dragged it back. Local market keeps moving on weak to low turnover as sentiment remains weak on up and down days. We have started the 9th consecutive week without a single day's turnover above $8 billion. Tech and energy were the best green sectors while utilities and telecom were the worst. Gold was the category that was shining as inflation hedge. Gold stocks were on a rip as spot gold moved above the 200-day moving average to hit a new four-month high. Inflation/safety hedge moving from value territory with momentum. Do you have enough Gold exposure? Probably not!!!
Just in case it wasn't clear that US Fed is using QE for yield control ahead of bad economic data, their own data on QE expansion shows the pump in the first two weeks of the month before the fade. QE purchases are jammed up early in the month to buffer inflation data and then it runs out of puff at the back end of the month. That generally allows bond yields to rise and equities to underperform. US inflation, producer price and retail sales data points got the pump last two weeks. Get ready for Deja Vu!
Let's run through the main data points released in the last 24 hours…
Producer prices in Japan rose by 3.6% year-on-year in April 2021, after an upwardly revised 1.2% gain a month earlier, beating market consensus of 3.1%. This was the second straight month of producer price inflation and the highest since September 2014, boosted by beverages and foods (1.6% compared to 1.1% in March), chemicals and related products (7.3% compared to 1%), petroleum and coal products (39.3% compared to 9.9%), iron and steel (4.7% compared to 2.1%), non-ferrous metals (35.2% compared to 28.8%), and other manufacturing industry products (0.2% compared to 0.4%). At the same time, prices of metal products rebounded (0.2% compared to -0.3%). In contrast, there were falls in cost of transportation equipment (-0.1% compared to flat reading), electrical machinery and equipment (-1.1% compared to -0.1%), production machinery (-0.1% compared to -0.6%), general machinery (-1.1% compared to -0.1%), electronic components (-0.5% compared to -0.3%), and information (-1.8% compared to -2%). On a monthly basis, producer prices went up 0.7%, after an upwardly revised 1% rise in March. We've got inflation pick up in China and Japan despite both their currencies being strong against USD. US input costs are going to keep going higher. US inflation does not look transitory!!!
China's big numbers: property, industrial and retail
Average new home prices in China's 70 major cities rose by 4.8% year-on-year in April 2021, accelerating for a fourth straight month of the biggest annual gain since August 2020, as strong property demand was enough to offset government cooling measures. Among China's biggest cities, Guangzhou recorded the largest increase (9.9% compared to 8.6% in March), followed by Chongqing (6.7% compared to 6.2%), Shanghai (4.9% compared to 5.3%), Beijing (4.5% compared to 3.6%), Shenzhen (3.9% compared to 3.4%), and Tianjin (3.6% compared to 3.2%). On a monthly basis, new home prices went up by 0.6% in April, after a 0.5% rise in March. Interesting that China does not want to pump their property bubble while every economy in the West is pumping it like no tomorrow!
China's industrial production increased 9.8% year-on-year in April 2021, easing from a 14.1% rise in April and matching market consensus. By industry, production growth slowed for textiles (2.5% compared to 7.5% in March); chemicals (8.7% compared to 11.9%); non-metal minerals (12.6% compared to 24.5%); ferrous metals (10.9% compared to 12.3%); general equipment (14.9% compared to 20.2%); transport equipment (7.7% compared to 9.8%); machinery (22.6% compared to 24.1%); communication (10.4% compared to 12.2%); and power equipment (9.8% compared to 13.6%). The data come amid a low base last year when industrial production dropped 1.1%, due to the impact of the coronavirus pandemic. For the first four months of the year, industrial output jumped by 20.3%. Chinese economy is coming of the peak as they curb stimulus.
China's retail trade rose by 17.1% year-on-year in April 2021, slowing from a 34.2% jump in the prior month and below market consensus of a 24.9% growth. This was the ninth straight month of increase in retail trade, and the weakest pace since December last year, as domestic demand consolidated its recovery from last year's record slump. Sales growth eased for all categories: garments (31.2% compared to 69.1% in March), cosmetics (17.8% compared to 42.5%), jewelry (48.3% compared to 83.2%), personal care (17.2% compared to 30.7%), office supplies (6.7% compared to 22.2%), telecoms (14.2% compared to 23.5%), home appliances (6.1% compared to 38.9%), furniture (21.7% compared to 42.8%), automobiles (16.1% compared to 48.7%), building materials (30.8% compared to 43.9%), and oil, oil products (18.3% compared to 26.4%). Considering the first four months of the year, retail sales jumped 29.6%. China is managing the fade to normality while everyone is trying to ramp up unsustainable growth.
It is going to take an extremely tricky dance between fiscal and monetary policy to not move a hot inflation cycle into hyperinflation cycle. Fiscal policy needs to keep printing to keep majority of the economy funded while monetary policy needs to absorb the excess bond supply. This all needs to happen without triggering substantial USD debasement and market panic. We may be at the end of the "Central Bank Put" cycle as the US Fed may not want to risk hyperinflation hitting the economy to save the markets. Aussie Gold Miners are offering inflation/safety hedge with currency and sovereign protection from relative value territory.
Comments on US market last close… 
US market bounces on QE yield control after another patchy economic data point. Retail sales were flat and missed expectations while QE buying pulled down yields and debased USD. Classic short covering and buy the dip bounce that seems to always happen into option expiry cycle. Option expiry is end of next week. RUSSELL +2.47%, NASDAQ +2.32%, S&P +1.49% and DOW +1.06%. Despite the bounce, US was down for the week and most indices are down for the month at this point. Oil moved higher and against macro while Copper came off. Gold had a strong positive day on USD debasement. Energy and Retail lead the sector performances on a green day while Utilities and Health Care were the laggards. Gold sub sector was flying again. China continues its curb on steel and that's hitting iron ore and coal. Get ready for a choppy weak into option expiry and potential top in the current market cycle. Stretched valuations, falling currency, rising inflation and patchy economic data are going to raise volatility. Time to play defense.
Full SUNSET STRIP report with end of day market stats are on the attached link.
Never miss an insight
Enjoy this wire? Hit the 'like' button to let us know. Stay up to date with my content by hitting the 'follow' button below and you'll be notified every time I post a wire. Not already a Livewire member? Sign up today to get free access to investment ideas and strategies from Australia's leading investors.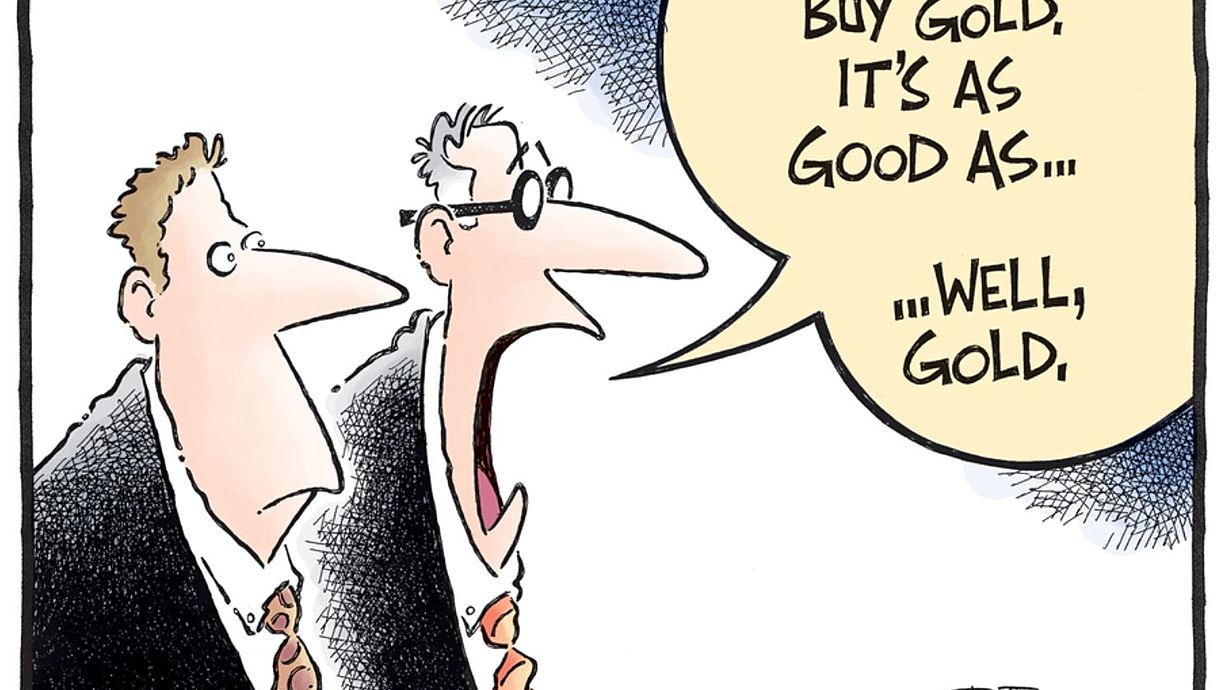 ........
Deep Data Analytics provides this financial advice as an honest and reasonable opinion held at a point in time about an investment's risk profile and merit and the information is provided by the Deep Data Analytics in good faith. The views of the adviser(s) do not necessarily reflect the views of the AFS Licensee. Deep Data Analytics has no obligation to update the opinion unless Deep Data Analytics is currently contracted to provide such an updated opinion. Deep Data Analytics does not warrant the accuracy of any information it sources from others. All statements as to future matters are not guaranteed to be accurate and any statements as to past performance do not represent future performance. Assessment of risk can be subjective. Portfolios of equity investments need to be well diversified and the risk appropriate for the investor. Equity investments in listed or unlisted companies yet to achieve a profit or with an equity value less than $50 million should collectively be a small component of a balanced portfolio, with smaller individual investment sizes than otherwise. Investors are responsible for their own investment decisions, unless a contract stipulates otherwise. Deep Data Analytics does not stand behind the capital value or performance of any investment. Subject to any terms implied by law and which cannot be excluded, Deep Data Analytics shall not be liable for any errors, omissions, defects or misrepresentations in the information (including by reasons of negligence, negligent misstatement or otherwise) or for any loss or damage (whether direct or indirect) suffered by persons who use or rely on the information. If any law prohibits the exclusion of such liability, Deep Data Analytics limits its liability to the re-supply of the Information, provided that such limitation is permitted by law and is fair and reasonable. Copyright © Deep Data Analytics. All rights reserved. This material is proprietary to Deep Data Analytics and may not be disclosed to third parties. Any unauthorized use, duplication or disclosure of this document is prohibited. The content has been approved for distribution by Deep Data Analytics (ABN 67 159 532 213 AFS Representative No. 1282992) which is a corporate approved representative of BR Securities (ABN 92 168 734 530 and holder of AFSL No. 456663). Deep Data Analytics is the business name of ABN 67 159 532 213.