Initiation Report: Blackham Resources (ASX:BLK)
---
Blackham Resources (ASX:BLK) is developing the Matilda Gold Project which is located in Wiluna, Western Australia. Since consolidating the project in 2014, Blackham has significantly advanced the project's development as production (100,000oz Au pa) is due to commence by mid-2016. There is significant infrastructure at the site, including a 1.3Mtpa processing facility, a gas power station, a 350 person camp and administration offices. This has significantly reduced the initial capital costs to $25m. The project is financed to production as Blackham secured a $38.5m Funding Package. Analyst Comment: Since consolidating the Wiluna Goldfields less than 18 months ago, Blackham has quickly developed the Matilda Project to be on the verge of becoming a ~100,000oz per annum gold producer by mid-2016. This would see Blackham with few peers given the on-going consolidation of the Australian gold industry. We initiated coverage on Blackham with a valuation of $0.40 / share. We have been conservative with a number of our key assumptions (Mine Life, UG Grade and Operating Costs) which we will review post the release of the PFS (October 2015).
---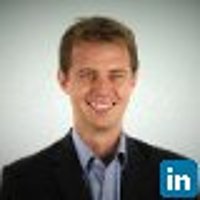 Director
TheSophisticatedInvestor.com.au
Adam is the Founder and Principal of thesophisticatedinvestor.com.au (TSI Capital). TSI provides equity analysis of listed companies, however, is different from traditional providers as TSI presents its analysis in a video format. This includes...
Expertise
No areas of expertise