Innate Immunotherapeutics - An MS drug candidate where the patients are saying good things
---
Recently I was part of a 'Buy Hold Sell' video with Adam Allcock of Katana and Andy Gracey of Australian Ethical discussing this year's Bioshares conference and Life Science stocks we liked. One company Andy mentioned was the Auckland-based Innate Immunotherapeutics, whose MIS416 compound may help in 'Secondary Progressive' Multiple Sclerosis. In MS the Central Nervous System (i.e. the brain, spinal cord and optic nerves) comes under attack from the patient's immune system, and as the myelin insulating nerves gets destroyed the patient gradually becomes paralysed or blind. In the earlier stages MS is mostly 'relapsing remitting', meaning that it comes and goes. Later on it generally becomes 'secondary progressive', meaning there is no let-up. Innate may have one of the first drugs suitable for these patients. We'll have a better idea next year when the current Phase II study for MIS416 reads out data. What's interesting is that MIS416 already has a long history of compassionate use in NZ, where '70% of these patients have self-reported significant improvement in their MS-related disabilities and and/or health related quality of life'.
---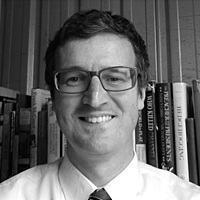 Founder and Senior Analyst
Pitt Street Research and NDF Research
I am an equity research professional who worked in stockbroking from 2001 to 2015. After 15 months doing investor relations I returned to equity research with the founding of NDF Research. With Marc Kennis I founded Pitt Street Research in July 2018.