Interview with Glenn Dovaston, CEO of Millennium Minerals
---
Interview with Glenn Dovaston, CEO of Millennium Minerals. Questions include: Millennium achieved record gold production last year. Can you comment on this result? How much gold does Millennium expect to produce this year and at what price? Can you provide an update regarding production during the current quarter? Can you comment on Millennium's debt and cash position? Can you comment on the exploration strategy for 2016? You mentioned that exploration drilling has commenced. Can you comment on the results to date.
---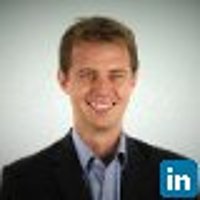 Director
TheSophisticatedInvestor.com.au
Adam is the Founder and Principal of thesophisticatedinvestor.com.au (TSI Capital). TSI provides equity analysis of listed companies, however, is different from traditional providers as TSI presents its analysis in a video format. This includes...
Expertise
No areas of expertise