Investing in a risky world
---
There is a smart investment approach in the presence of such uncertainty. It is diversification: across asset classes, across regions and across industries. That way, whenever and wherever the next crisis hits, we are unlikely to have all our savings linked to its epicenter.
And there is one asset class that is very well-suited to diversification.
Take equities as a starting point. The rapid growth in market share of certain industries and companies is often the result of structural and cyclical tailwinds and, at times, a winner-takes-all environment. The tech sector has dominated the performance of the S&P 500 for a long time, but this year the degree of concentration in equity markets has been breathtaking. By the end of August the S&P 500 was up a respectable 10% year-to-date, but behind this was the five largest stocks, which had rallied 58% (in an equally weighted basket).
So, in equity markets there is a tradeoff that needs to be managed between diversification and upside return potential. That is not the case for bonds, in large part because most of the time there is not much upside to capture at all. If you invest in a company that becomes the industry leader, you will soon be drinking champagne if you own its shares but probably only the house red if you own its bonds. You see if you hold the bond to maturity you will simply receive your principle after having enjoyed the higher coupon payments that corporate bonds offer over government bonds.
While there is not much upside, the downside to corporate bond investing can be significant and comes in the form of loss in the event of a default.
This boring and unappealing risk/return profile is perfect for diversification purposes. This follows from the fact that there is not much of a tradeoff between diversification and upside return potential in a corporate bond portfolio. Diversification wins.
And a diversified corporate bond portfolio will reward you with a set of returns that are more stable than equity market returns and more resilient to unexpected shocks that fall disproportionately across industries and across countries.
The only genuine shield to the uncertainty we face in the years and decades ahead is diversification, and a well-constructed allocation to fixed income securities offers an optimal way to diversify exposures in a balanced fund across industries and across regions, while still providing an attractive relative return. 
Learn more
Credit Suisse Private Banking specialises in asset diversification, holistic wealth planning, next generation training, succession planning, trust and estate advisory, philanthropy. For more information on how we can help you achieve your financial objectives, hit the contact button below, or follow me for our latest fixed income insights. 
........
The information and opinion expressed in this report were produced by Credit Suisse as of the date of writing and are subject to change without notice. This document has been prepared for and is provided only to permitted recipients in Australia who qualify as wholesale clients as that term is defined by section 761G(7) of the Australian Corporations Act 2001 (Cth.) (the "Act") and as sophisticated or professional investors as defined by sections 708(8) and (11) (respectively) of the Act, in respect of which an offer would not require disclosure under Chapter 6D or Part 7.9 of the Act. The report is published solely for information purposes and does not constitute an offer or an invitation by, or on behalf of, Credit Suisse to buy or sell any securities or related financial instruments or to participate in any particular trading strategy in any jurisdiction. Information pertaining to price, weighting, etc. of particular securities is subject to change at any time. While Credit Suisse has made every effort to ensure that the information contained in this document is correct as at the time of publication, Credit Suisse can make no representation or warranty (including liability to third parties) either expressly or by implication as to the accuracy, reliability or completeness of the said information. Credit Suisse shall not be liable under any circumstances for any direct, indirect, contingent, special or consequential loss or damage suffered as a result of the use of or reliance on this information or in connection therewith or by reason of the risks inherent in financial markets. Nothing in this report constitutes investment, legal, accounting or tax advice, or a representation that any investment or strategy is suitable or appropriate to individual circumstances, or otherwise constitute a personal recommendation to any specific investor. Any reference to past performance is not indicative of future results. Credit Suisse recommends that investors independently assess, with a professional financial advisor, the specific financial risks as well as legal, credit, tax and accounting consequences. The attached report is distributed in Australia by Credit Suisse AG, Sydney Branch ("Credit Suisse") (ABN 17 061 700 712 AFSL 226896), Credit Suisse does not guarantee the performance of, nor makes any assurances with respect to the performance of any financial product referred herein. Neither this document nor any copy thereof may be sent to or taken into the United States or distributed in the United States or to a US person. In certain other jurisdictions, the distribution may be restricted by local law or regulation. The entire content of this document is subject to copyright (all rights reserved). This document or any part thereof may not be reproduced, transmitted (electronically or otherwise), altered or used for public or commercial purposes, without the prior written permission of Credit Suisse. © 2020, Credit Suisse Group AG and/or its affiliates. All rights reserved.
---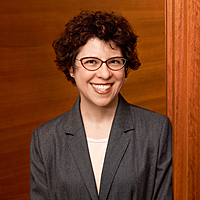 Head of Fixed Income and Economics
Credit Suisse
Jasmin has primary responsibility for the fixed income funds in the DPM team and is a member of the Australian Investment Committee, contributing to the strategic and tactical asset allocation process at Credit Suisse Australia Wealth Management.
Expertise