Investing in smaller companies
---
I recently had the opportunity to present to the investors attending the Australian Shareholders Association's (ASA) LIC Showcase event. 
Spheria has a focus on bottom-up research and we seek to minimise risk through a focus on sound balance sheets and cash flow generation. In the presentation, which you can watch below, I expand on how we use this strategy to navigate the small-cap market. 
I also highlight some parts of the market which have seen speculative forces drive share prices to apparently unsustainable levels, and how this has created opportunities in other segments of the market, including some microcaps that we believe are now offering compelling opportunities. 
---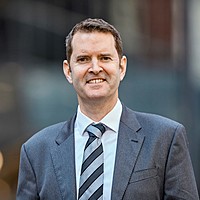 Portfolio Manager
Spheria
Marcus Burns is a portfolio manager at Spheria Asset Management and is a co-founder of the firm. He has managed Australian, European and global equity portfolios out of Australia and London through volatile market cycles for over 20 years. Marcus...
Expertise