Investing With The Herd Comes At A Price
---
The rise of passive investing (for example, investing through ETFs that track an index) has created a decline in the equity market stock dispersion. As a result, equity markets have become more efficient with leaner pickings for stock pickers. This trend has occurred across US large, mid and small caps - as per the chart below - and will inevitably continue as passive investing grows in scale through into the next cycle.
Digging further into the indices, the decline in average stock dispersion has been greatest in large cap stocks and therefore is the most pronounced when looking at the S&P 500. This is where the trend to passive investment has been the most pronounced, with resulting ramifications for brokers and hedge funds. By contrast, mid and small caps stocks remain less efficient. They have been less impacted by passive investing vehicles such as ETFs, even though the level of efficiency across this group of stocks has increased compared to historical levels.
At this point in the cycle, our US exposure is focused on the small/mid cap end of the market as we prefer high alpha strategies with deep stock research that can withstand high market volatility. Chasing outright beta in the large cap space is too risky given the large number of unknowns and the overall noise that is currently present in global investment markets.
........
This research note has been prepared without consideration of any client's investment objectives, financial situation or needs. Before acting on any advice in this document, Koda Capital Pty Ltd recommends that you consider whether this is appropriate for your circumstances. While this document is based on the information from sources which are considered reliable, Koda Capital Pty Ltd, its directors, employees and consultants do not represent, warrant or guarantee, expressly or impliedly, that the information contained in this document is complete or accurate. Koda does not accept any responsibility to inform you of any matter that subsequently comes to its notice, which may affect any of the information contained in this document. © Copyright Koda Capital 2019 | AFSL: 452 581 | ABN: 65 166 491 961 | www.kodacapital.com
---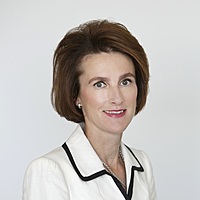 Chief Investment Officer & Partner
Koda Capital
Brigette Leckie has worked in financial markets since the early 1990s and has been Chief Investment Officer & Partner at Koda Capital since 2014.
Expertise