Investment Tailwinds Becoming Headwinds
---
In the medium term, companies have three basic options to increase their earnings per share. They can buy back shares, thus spreading existing earnings over fewer shares, they can buy other companies or they can reinvest in their businesses. In recent years companies have done the first two in spades and have largely ignored the third. A recent report by Factset for US companies showed that in the second quarter over 100% of free cashflow was used to either buyback shares or paid out as dividends, with reinvestment barely registering. Key reasons are low expected returns on capital expenditures, over capacity in many industries and more instant reward from shareholders for buybacks or M&A. These low levels of reinvestment have already and will continue to reduce organic earnings growth.
Secondly debt levels, with it now being materially more difficult to obtain high yield debt compared to twelve months ago. Margins over base rates have lifted and covenants are showing some signs of becoming more investor friendly. High yield debt has been heavily used in the last three years to fund M&A, buyback shares and to increase dividends. All of these options tends to push share prices up, so a reduced ability to continue these activities is negative for equities. However, investment grade debt remains very cheap and freely available for the time being so highly rated borrowers (e.g. Apple) can still continue to issue debt to fund share buybacks and higher dividends.
The third headwind is the commodity complex, which is once again suffering a hangover from overinvestment and overproduction. Commodity prices are down leaving the more leveraged miners, commodity traders and mining services companies on the brink of bankruptcy. Lower prices and volumes are seen in lower levels of global trade as well as lower levels of industrial production. Chief amongst the commodities suffering is oil, with copper, iron ore, natural gas and coal all down significantly as well. The flow on to other parts of the economy is often underestimated, with the loss of income from one mining worker being retrenched often requiring the creation of three to six entry level service sector jobs to balance out. The lack of growth in mining is hammering industrial production and transport, with these areas showing recession level impacts already.
Lastly emerging markets, with the BRIC countries a good place to start. Brazil and Russia are both running very large budget deficits with substantially reduced oil royalties hitting at the same time as vanity spending (Brazil – Olympics and Russia – wars in Ukraine and Syria) has increased. China is slowing and without the enormous increase in debt levels noted earlier might not be growing much if at all. India remains the one bright spot for future growth, but is the third largest economy of the four BRIC nations and only 12% of the combined total. In recent years emerging markets have delivered more than 75% of total global growth, but their contribution will be much lower this year.
Put together these four headwinds will make investment returns in line with historical levels very difficult to achieve. Many noted investors and commentators have been warning on this with John Boge of Vanguard the most recent to argue that equities could be in for a tough decade. Investors should be reducing their investment expectations, fees paid and spending/distribution levels where possible in order to see that their asset bases are maintained.
---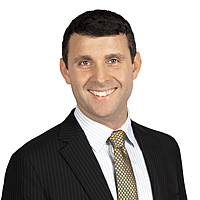 Portfolio Manager
Narrow Road Capital
Narrow Road Capital is a credit manager with a track record of higher returns and lower fees on Australian credit investments. Clients include institutions, not for profits and family offices.
Expertise