Investor Signposts: Job market in focus
---
There are two events that stand out in Australia in the coming week. The first is the minutes of the last Reserve Bank Board meeting on Tuesday. And the second is the monthly job report on Thursday.  
The week kicks off on Monday with the Australian Bureau of Statistics (ABS) releasing data on both lending finance and tourism flows.
Total new lending commitments (housing, personal, commercial and lease finance) fell from 7-month highs in July, down 3.8 per cent. Commitments had risen by 8.3 per cent in June. Commitments are still up 4.5 per cent over the year.
In terms of tourism, China has now passed New Zealand as out top source of tourists. China & Hong Kong together passed NZ in tourist numbers in September 2015.
On Tuesday the Reserve Bank releases minutes of the Board meeting held on October 3. The key challenge will be to discern subtle changes in how the Board members view our economy.
Also on Tuesday the Reserve Bank Assistant Governor, Luci Ellis participates in a panel discussion at the 9th Annual Australian & New Zealand Investment Conference.
ANZ and Roy Morgan also release their weekly survey of consumer sentiment on Tuesday.
And rounding out a packed schedule on Tuesday, the ABS issues data on new vehicle sales. In the nine months to September vehicle sales were ahead of the record 2016 result for the same period.
On Thursday the ABS issues the job market data for September. Employment has been very strong over the past six months with more than 54,000 jobs created in August alone. We expect that strength extended into September with 20,000 jobs created and unemployment falling from 5.6 per cent to 5.5 per cent.
Also on Thursday the Reserve Bank Assistant Governor (Financial System), Michele Bullock, delivers a speech at the Australian Shareholders Association conference in Sydney.
On Friday CommBank releases the Business Sales indicator, measuring economy-wide sales.
Overseas: US housing market in focus
There is a packed schedule of economic and political events in the coming week including data on US housing activity and production as well as key Chinese economic data. Investors will also focus on the National People's Congress in China, due to get underway on Wednesday.
In the US, the week kicks off on Monday with the release of the New York Federal Reserve manufacturing survey – a key regional gauge of economic activity.
Also on Monday in China, the September data on producer and consumer prices will be released.
On Tuesday there is a gamut of economic indicators in the US. Most interest will be in industrial production figures. But there is also capital flows data, import and export prices and the NAHB housing market sentiment index. The usual weekly data on chain store sales is also scheduled.
Economists expect that production lufted by 0.3 per cent in September after slumping 0.9 per cent in August.
On Wednesday in the US the September housing starts data is due with the weekly figures on mortgage applications. Economists expect that new housing starts eased from a 1.18 million annual rate in August to 1.175 million in September. And permits may have also eased by around 1.3 per cent after surging 5.7 per cent in August. The forward-looking permits are at 2-year highs and not far off record highs.
In China on Wednesday the National People's Congress convenes. The Chinese Communist Party holds this meeting once every five years, resulting in key changes of the leadership team. Investors will watch over the 10-day event for any changes of economic policies.
On Thursday in China the September data on retail sales, investment and production are released. The last figures were softer-than-expected. But in the period since, the central bank has made efforts to boost activity.
Also on Thursday in the US the weekly data on new claims for unemployment insurance is issued together with the Philadelphia Federal Reserve index and the lead index.
On Friday in the US, data on existing home sales is released. Sales have fallen for four times in the past five months due in large part to a shortage of stock.
Financial markets
The US earnings season is underway and more "household names" will be reporting results over the coming week. On Tuesday Morgan Stanley is due to report with Goldman Sachs and IBM. On Wednesday Alcoa, American Express and eBay are amongst those to issue results. On Thursday Travelers, Atlassian and E*TRADE will issue profit data. And on Friday, General Electric, Baker Hughes and Procter & Gamble are amongst those that plan to issue earnings figures.
Craig James, Chief Economist, CommSec
 
For more Economic Insights, visit (VIEW LINK)
---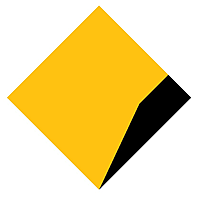 Online Stockbroker
Online Stockbroker
CommSec is Australia's leading online broker. CommSec has been committed to providing the best in online trading since 1995. CommSec helps make informed investment decisions with comprehensive market research, free live pricing and powerful...
Expertise
No areas of expertise