Investor Signposts: Retail trade & US Fed decision the highlights
---
·      The key monthly measures on economic activity are scheduled for release in Australia, US and China in the coming week.
·      The week kicks off in Australia on Tuesday with the Reserve Bank releasing private sector credit (or outstanding loans) data. In August, credit rose 0.5 per cent to be up 5.5 per cent on the year with business and home loans driving the gains while personal lending continues to retreat.
·      Also on Tuesday, ANZ and Roy Morgan release the weekly survey of consumer sentiment. The data can be volatile so it is best to monitor longer-term trends. Consumers can be best described as nonplussed at present.
·      The Housing Industry Association also releases new home sales data on Tuesday, a closely-watched measure of home demand.
·       On Wednesday CoreLogic releases its October data on home prices. Based on daily data released so far, Australian home prices were flat in October. But while Sydney home prices eased by 0.3 per cent, Melbourne prices moved higher by around 0.3 per cent. The data should add to the case for leaving interest rates unchanged.
·       Also on Wednesday, Commonwealth Bank and Australian Industry Group produce their separate gauges on manufacturing activity. And the Australian Bureau of Statistics (ABS) releases inflation data for different groups in the economy like pensioners and self-funded retirees.
·      On Thursday the ABS releases September data on international trade and building approvals. In August the trade surplus rose from $808 million to $989 million. And the rolling 12-month surplus rose from $14.0 billion to a record $16.8 billion. In addition the data showed that Australia's annual exports to China lifted from $96.5 billion to a record high of US$98.6 billion in the year to August.
·      In terms of council approvals to build new homes, they rose by 0.4 per cent in August after falling 1.2 per cent in July and soaring by 11.1 per cent in June. In trend terms, approvals rose for the seventh straight month, up by 1.1 per cent.
·       On Friday, the ABS issues the September retail trade figures – including not just the monthly data but the quarterly results of the volume of goods purchased. Sales fell 0.6 per cent in August but retail trade only accounts for 30 per cent of household spending, so it is more focussed on sales of goods rather than services. As a result the data may be highlighting a shift in the sorts of things that consumers are purchasing.
·       The October data on new vehicle sales is released by the Federal Chamber of Automotive Industries on Friday.
Overseas: A big week for economic events
·      There is a packed schedule of economic data releases in the coming week including data on US employment, gauges of Chinese economic activity and a meeting of Federal Reserve policymakers.
·      The week kicks off on Monday with the release of US personal income and spending. While spending is tipped to lift 0.7 per cent, ahead of a 0.4 per cent lift in income, most interest will be in a key inflation measure. The Federal Reserve's preferred inflation measure – the core personal spending deflator – is tipped to lift 0.2 per cent, keeping the annual rate low near 1.4 per cent.
·      On Tuesday in the US is the quarterly measure on employment costs. Economists tip a mild lift in the growth pace from 0.5 per cent to 0.6 per cent in the September quarter. But this may not be a big enough lift to worry policymakers.
·      Also on Tuesday in the US is the S&P/Case-Shiller home price index, consumer confidence data and the Chicago purchasing managers index.
·      Over Tuesday and Wednesday the Federal Reserve policymakers meet to decide interest settings (Thursday 4am, Sydney time). Economists don't expect a move this month but December is seen as an each-way bet.
·      In China on Tuesday the National Bureau of Statistics releases purchasing manager survey results for both manufacturing and services sectors.
·      On Wednesday in the US there is a gamut of economic indicators to be released including new vehicle sales, the ISM manufacturing index, the ADP survey of private employment and data on construction spending.
·      On Thursday, the usual weekly gauge on the job market – new claims for unemployment insurance (or jobless claims) – will be issued together with the Challenger survey of job cuts and quarterly data on productivity and labour costs.
·      On Friday, the all-important employment data is released in the US (non-farm payrolls). After a hurricane-affected 33,000 drop in jobs in September, job growth is tipped to power ahead by 300,000 in October. Average earnings (wages) may have lifted by 0.3 per cent in the month.
·      The US ISM services index, factory orders and international trade data are also slated for release on Friday.
Craig James, Chief Economist, CommSec
 
For more Economic Insights, visit (VIEW LINK)
---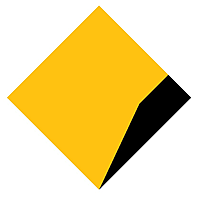 Online Stockbroker
Online Stockbroker
CommSec is Australia's leading online broker. CommSec has been committed to providing the best in online trading since 1995. CommSec helps make informed investment decisions with comprehensive market research, free live pricing and powerful...
Expertise
No areas of expertise