Is CBA an unethical stock?
---
With another controversy engulfing Commonwealth Bank, John Addis believes it's time for a royal commission. Last night's 4 Corners made for uncomfortable viewing, and not just for CommInsure policyholders, although they have many reasons to worry if they ever need to make a claim. All investors want to make an acceptable return on their capital. Most want to do so with a clear conscience. Today, some Commonwealth Bank shareholders might be feeling that's no longer possible. If you followed the financial planning scandals of 2014, the joint ABC/Fairfax investigation into the Commonwealth Bank's insurance arm has a familiar plot: forged and deleted documents; small-print gotchas; sacked whistleblowers; human misery; profit maximisation at all costs; defensive management; and a corporate regulator missing-in-action. There is, however, one notable difference. Whereas the advice scandal pushed people into financial misery to make a few bucks, this time the bank is preying on customers with extremely serious health problems, some of whom are terminally ill, to save a few bucks. Same but different. Read full article here: (VIEW LINK)
---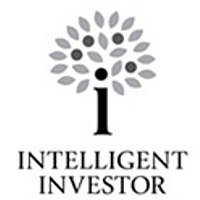 Independent Financial Research
Intelligent Investor is an independent financial research service with a 14-year history of beating the market. Our value investing approach empowers Australians to make more informed decisions to build their long-term wealth. We off structural...
Expertise
No areas of expertise