Is commercial property still cyclical?
---
Howard Marks, renowned value investor and co-founder of Oaktree, once said 'I think it's essential to remember just about everything is cyclical'. Heavily influenced by economic growth, commercial property is certainly a cyclical beast. Whilst historically low interest rates and the allure of listed property trust dividends mean many investors may have forgotten this, it seems Greg Goodman, chief executive of global industrial property owner and manager Goodman Group (ASX:GMG), hasn't. Development a focus Greg Goodman recently said that 'at this point in the cycle, development provides the best risk adjusted returns'. To understand why, you only have to look at the company's average capitalisation rate (the lower the capitalisation rate, the higher the value of its properties and vice versa), which stands at 6.6% while its developments have an 8.3% forecast yield on cost. (VIEW LINK)
---

Follow Intelligent Investor's wires
---
---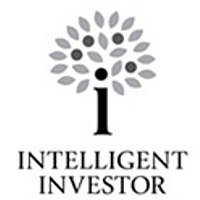 Independent Financial Research
Intelligent Investor is an independent financial research service with a 14-year history of beating the market. Our value investing approach empowers Australians to make more informed decisions to build their long-term wealth. We off structural...
Expertise
No areas of expertise