Is Kathmandu up for sale?
---
New Zealand retailer Briscoe Group has announced their intention of acquiring travel and adventure retailer Kathmandu… Until the takeover terms have been announced it is unclear what price will be offered to Kathmandu shareholders. It has been reported that the deal will include both cash and Briscoe's shares. Acquirers typically need to pay a control premium of between 20-30%. If you use the price at open today on the ASX, this would imply a takeover price between $1.85 and $2.00 per share with an average bid price of $1.93. The median P/E ratio for mergers and acquisitions in the retail industry, dating back to the year 2000, is 12.5x earnings. Using the 2014 earnings per share figures as guide, a potential bid at these prices would appear very opportunistic. This is especially so when you consider that the most recent M&A transactions in the retailing industry (four in 2014) had a median P/E ratio of 18 times. Read the full post: (VIEW LINK)
---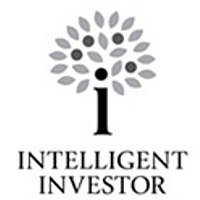 Independent Financial Research
Intelligent Investor is an independent financial research service with a 14-year history of beating the market. Our value investing approach empowers Australians to make more informed decisions to build their long-term wealth. We off structural...
Expertise
No areas of expertise