Is NIO the next Competitor to Tesla?
---
With an increase of more than 1,500% over the last year, shares in automotive company NIO (NYSE: NIO) have been attracting widespread attention as competition heats up in the electric vehicle segment.
The Chinese electric vehicle manufacturer is gaining prominence in its home market of China, however, its reach is set to expand much further over the coming months, thanks in no small part to its new vehicles and pioneering technology.
Market leader Tesla recently announced the delivery of 500,000 vehicles across the fourth quarter of last year. But with impressive growth of its own behind it, does NIO represent a threat to Elon Musk's industry frontrunner within the Chinese market?
The ET7 could mark a paradigm shift for NIO
Over the weekend, the company held its annual NIO Day event. During the show, NIO unveiled its inaugural all-electric sedan, the ET7. While NIO management might shy away from making a direct comparison, this model is earmarked to compete directly with Tesla's popular Model 3, as well as the latest car releases from other manufacturers.
While the price of the ET7 in the Chinese market will be far dearer than Tesla's Model 3, coming in at a starting price of 448,000 yuan versus 265,740 yuan, the company is banking on its extended range and self-driving capabilities to set it apart, among other things. The ET7 will offer a range of just over 600 miles thanks to its new battery technology, which is far greater than Tesla's Model 3.
First deliveries of the ET7 are expected to commence in the first quarter of 2022, however, pre-orders have already commenced. In a market where Tesla sold 120,000 vehicles last year, it is our view that the flagship ET7 paves the way for the company to enter a new phase of growth.
NIO is taking the next step to become a global force
The ET7 joins the rest of NIO's existing vehicle line-up, which currently includes three electric SUVs. Sales across those models more than doubled to 43,728 in 2020, highlighting the growth at hand if NIO gets the ET7 right.
Moreover, this is not the only sedan in the works for NIO. Management is hoping to push another model into China, a car market that has an abundance of growth upside, including in the luxury segment.
Data from McKinsey shows that just 173 out of every 1000 people have a car in China, while in the US that number is 837 out of every 1000. This highlights to us the burgeoning growth at hand as the country's middle class grows rapidly.
Of course, in a market that is the size and scale as that of China, being a premium brand can restrain one's growth. The company, however, is open to the idea of developing a standalone marque to sell more affordable vehicles to the mass market, which would preserve NIO's status as a luxury car maker. While these potential economies of scale are appealing, there are further growth opportunities at hand in expanding global operations.
For now, NIO only sells its vehicles in China, but that is about to change. During the second half of this year, the auto-maker will enter the European market, which will provide it with a springboard to accelerate its vehicle sales in markets that have begun to regulate for a future populated by electric cars.
NIO is making efforts to become more than just a car maker
Alongside the release of its highly-anticipated ET7 sedan, NIO also showcased a host of other technology innovations that are tied to the electric and self-driving vehicle segments. In a manner similar to that of Tesla, the company is hoping to establish a broader specialisation as far as battery and self-driving technology.
As part of its new suite of technology, NIO will produce a large volume battery pack designed to increase the driving range of its electric vehicles, as touched on above. This is potentially transformative for the company itself, while also a distinct first-mover advantage compared with some peers.
Meanwhile, the company also debuted the second-generation version of its battery swap station. This is an initiative that allows NIO owners to swap their battery for another instead of recharging it. Management believe the company will be able to deploy 500 of these battery swap stations by the end of 2021, which would not only help serve but fuel demand for its vehicles.
And Finally, NIO also showcased an improved version of its autopilot technology, which is being accommodated in the ET7 by way of ultra-long-range high-resolution LiDAR sensors and 8 megapixel resolution cameras that, on paper at least, seem to stack up better than Tesla's 1.2 megapixel cameras.
Behind all this, of course, is the software and hardware smarts that we believe could well attract attention elsewhere for alternative end-use applications.
An improving financial position
For some time, concerns were being raised around NIO's ability to continue funding its operations given the state of its balance sheet. The company was burning through cash at a rate of knots as it spent big on marketing and showroom development.
The support of the Chinese government, however, has been an instrumental factor in helping the company navigate what was a challenging period. In April last year, NIO received US$1 billion from entities led by the municipality of Hefei, while a few months later it was loaned US$1.5 billion in credit from Chinese banks.
This week, the company signalled it will offer US$1.3 billion in convertible notes, providing it with a further runway to invest back into the business at a crucial time where growth can really accelerate.
Last year also turned out to be a milestone year for the company in terms of gross margins, which finally turned positive. In October, NIO recorded its first-ever month where more than 5,000 vehicles were manufactured. Just two months later this number hit 7,000, with investment in production efficiencies reaping rewards that should improve further as time goes by.
Summary
Given the level of pent-up demand for electric vehicles in China, sales are forecast to double in this category over the next few years.
To date, NIO has proven its ability to develop new vehicles at a significantly faster pace than Tesla, which bodes well for its market penetration. All the while, NIO has done its best to position itself as a competitor to the likes of BMW, Mercedes-Benz and Audi.
It's clear to us that NIO is not just rising amid the fanfare of the Tesla trade. Rather, NIO's share price has been rising because its own prospects look very bright and promising into the short, medium and long-term.
Not already a Livewire member?
Sign up today to get free access to investment ideas and strategies from Australia's leading investors.
---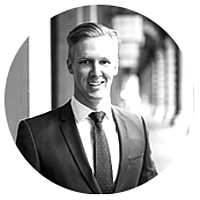 Managing Partner
Kauri Asset Management
With over 15 years of experience within the financial services industry, Mike possesses an outstanding acumen and extensive insight when it comes to global equity markets and a range of financial services products.
Expertise