Is outright currency war coming in FY17?
---
It's our view that in financial year 2016/17 the current currency battles may develop into an outright currency war. In recent years, the major economic powerhouses have attempted to stoke economic growth through holding down or driving their currencies lower. Across the developed world, Central Banks are battling to stimulate export growth and trigger inflation on imports. However, their strategies to push their currencies lower are becoming increasingly ineffective. The chart below shows that ten major economies now have negative 5-year bond yields. None of these countries are reporting a surge in growth from lower interest rates; these yields reflect a failure of monetary policy. The largest Central Banks have seemingly lost control of their policy settings while smaller players (like Australia's RBA) are held hostage to interest rate and currency manipulation. Read on for Australia's key issues in FY17 and more on the coming global currency war: (VIEW LINK)
---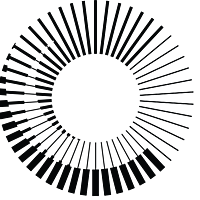 Funds Management & Stock Research
Clime Investment Management
The Clime Group is a respected and independent Australian Financial Services Company, which seeks to deliver excellent service and strong risk-adjusted total returns, closely aligned with the objectives of our clients.
Expertise