Is Sirtex's clinical trial result as bad as it seems?
---
Sirtex's (ASX:SRX) share price fell 60% on March 17 after management announced the failure of a 7-year clinical trial. So why has one of the company's largest shareholders increased its stake by 30%? SIRFLOX was the first of three Phase III trials that Sirtex hopes will provide doctors with enough data to support using the company's SIR-Spheres as a first-line treatment for liver cancer. If successful, profits could increase several-fold. However, the study found that administering SIR-Spheres didn't improve 'overall progression-free survival' – the amount of time following treatment where the cancer doesn't get worse (the study's 'primary endpoint'). On the face of it, that's a pretty scary result for a one-product company whose only claim is to slow the progression of liver cancer. But it's actually not as bad as it seems. Read the full article: (VIEW LINK)
---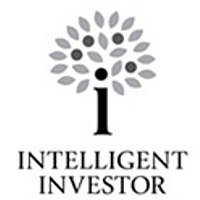 Independent Financial Research
Intelligent Investor is an independent financial research service with a 14-year history of beating the market. Our value investing approach empowers Australians to make more informed decisions to build their long-term wealth. We off structural...
Expertise
No areas of expertise