Is the CIMIC buyback a takeover in disguise?
---
CIMIC Group has just announced an on-market share buyback. But its main purpose is to lift the stake of Hochtief, CIMIC's major shareholder. Yesterday CIMIC Group (ASX: CIM) – the company formerly known as Leighton Holdings – announced a share buyback. The company has authorised broker Merrill Lynch to buy back up to 10% of its shares on-market over the next 12 months. The rationale, according to the ASX announcement, is that the buyback 'signals the Company's belief that the current share price is attractive'. Not mentioned – but perhaps more important – is that Hochtief's current 70% shareholding in CIMIC will rise to 77% if the 10% buyback is completed. In fact, let's call the buyback for what it is: a takeover by stealth. Management control There's nothing untoward here. Hochtief, in turn controlled by the Spanish company ACS, is perfectly entitled to exercise management control over CIMIC. Control entitles Hochtief to conduct share buybacks. Read full article here: (VIEW LINK)
---

Follow Intelligent Investor's wires
---
---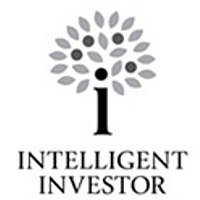 Independent Financial Research
Intelligent Investor is an independent financial research service with a 14-year history of beating the market. Our value investing approach empowers Australians to make more informed decisions to build their long-term wealth. We off structural...
Expertise
No areas of expertise