Is the Venture Capital Industry Dodgier than Banks?
---
Theranos: In the last year medical technology company Theranos has gone from being loved by everyone to being treated like a leper. It claimed to have breakthrough technology that would allow for blood tests to be done faster, cheaper and with a much smaller amount of blood required. In reality, its breakthrough technology didn't work and it was forced to void the results of tens of thousands of tests and shut down its laboratories. The Wall Street Journal broke the story last year with the latest chapter having a major investor suing the company.
Tesla: The carmaker is facing difficulties with both its products and its financial disclosures. Tesla is burning through cash rapidly and the situation could get a lot worse if it buys SolarCity with Jim Chanos saying the combination of the two would be a walking bankruptcy burning through $1 billion per quarter. Tesla is acutely aware of the cashflow issues so it conjures up its own cashflow metrics that bear little resemblance to reality. On the product side Tesla is being sued for overstating the horsepower of its cars. It's also been caught out lying about the autopilot feature, which was the cause of a recent fatality. It loves to promote its vision for the future but fails to inform investors in a timely fashion of its failures.
Facebook: The dominant social media platform has been caught out giving misleading data to advertisers for over two years. The data inflated the average time that users were watching ads, making it seem as if Facebook users were much more engaged with ads than they actually were. This isn't an issue just for Facebook, advertisers are paying a premium for online ads but they struggle to measure whether the ads are effective. Online ad fraud is considered endemic with companies wasting billions each year to have virus infected computers "watch" their ads.
Uber: The "ride sharing" company has no problem with encouraging its drivers to break the law, even paying their fines when they do. It is considered a problem entity for tax agencies, using offshore tax arrangements to shift its profits and even arguing it shouldn't have to pay GST (sales tax) like its immediate competitors do. It will soon be back in court for sabotaging its key competitor Lyft.
LendUp: This start-up marketed itself as different from its payday lending peers telling potential customers it would help them build a credit record and access cheaper credit. The Consumer Financial Protection Bureau fined it $3.63 million saying "LendUp pitched itself as a consumer-friendly, tech-savvy alternative to traditional payday loans, but it did not pay enough attention to the consumer financial laws". The regulator found over 385,000 violations and noted that LendUp "did not help consumers build credit (records) or access cheaper loans".
Venture capital firms won't be showing up in many credit portfolios and there's good reason for that. Credit investing begins with character and the venture capital industry clearly has some issues here to deal with. Whether it is fraud at the venture capital investment firm level or dodgy behaviour at the companies they invest in, there's widespread shady practices. The inability of most businesses to generate positive cashflow also makes credit investing a no go.
For public and private equity investors it is much more of a live issue. If a business is willing to mislead and break laws in providing goods and services will it also lie about its financial performance? If its business is built on deceptive practices will its business lose customers when a scandal breaks? Will regulatory or legislative action substantially reduce its ability to continue offering goods and services?
The deeper question for the venture capital industry is whether the ends justify the means. For some in the venture capital industry, almost any practices are acceptable if it helps investors make money in the short term. The constant focus on short term growth to help raise capital and work towards exit plans is the end game for many with little consideration for building a sustainable business.
Atlassian is one firm that has bucked this trend. By raising capital relatively late in its development and by constantly focussing on helping customers make their businesses successful they have established a profitable and sustainable business. The venture capital industry needs to reform and foster more success stories like Atlassian and not another disaster like Theranos.
Written by Jonathan Rochford for Narrow Road Capital on October 14, 2016. Comments and criticisms are welcomed and can be sent to info@narrowroadcapital.com
Disclosure
This article has been prepared for educational purposes and is in no way meant to be a substitute for professional and tailored financial advice. It contains information derived and sourced from a broad list of third parties, and has been prepared on the basis that this third party information is accurate. This article expresses the views of the author at a point in time, and such views may change in the future with no obligation on Narrow Road Capital or the author to publicly update these views. Narrow Road Capital advises on and invests in a wide range of securities, including securities linked to the performance of various companies and financial institutions.
---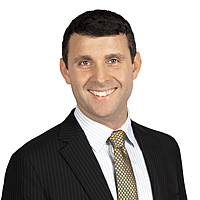 Portfolio Manager
Narrow Road Capital
Narrow Road Capital is a credit manager with a track record of higher returns and lower fees on Australian credit investments. Clients include institutions, not for profits and family offices.
Expertise