Is this the start of the Australian Life Science Boom? The Viralytics/Merck deal is telling you something...
---
Just over eighteen months ago, in July 2016, I published an article headlined 'The Coming Boom in Life Sciences, Down Under' in which I suggested that Australia was on the way to a boom for its biotech and medical device sector.  I argued that all the elements of that coming Boom were gradually falling into place. Comparing the present day with the investment climate of Australia in the-mid-to-late 1960s, I then gave the opinion that what was needed to kick off the Boom was Australian biotech's 'Kambalda Moment'. What I was referring to was the April 1966 nickel discovery at Kambalda in Western Australia that eventually resulted in the fabled Poseidon Boom three years later. I encourage you to check out my July 2016 article in the light of what I am arguing here - that Australian biotech has just had its Kambalda Moment in the second half of February 2018, and, if I'm right, the Boom is now set to pick up a significant head of steam. The Moment I'm describing is actually two events that happened last week. Firstly, the announcement on Wednesday 21 February that Merck & Co. will acquire the Sydney-based oncolytic virus developer Viralytics for US$394m, and secondly, the announcement the following day that the Melbourne-based regenerative medicine company Mesoblast had successfully achieved the primary endpoint in its Phase 3 study of remestemcel-L in Graft-versus-Host Disease. The fact that we had two 'sit up and take notice' events at the same time makes me particularly bullish about the prospects of the Australian Life Sciences sector. You can check out my latest thinking in today's article, which I've headlined 'It's 2018. Is this the start of the Australian Life Science Boom?'. Enjoy. It's even got a quote from the Bible.
---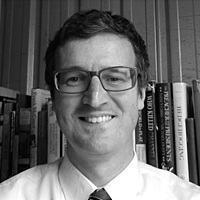 Founder and Senior Analyst
Pitt Street Research and NDF Research
I am an equity research professional who worked in stockbroking from 2001 to 2015. After 15 months doing investor relations I returned to equity research with the founding of NDF Research. With Marc Kennis I founded Pitt Street Research in July 2018.