A Quality global equities strategy that pays attention to valuation should deliver strong returns above the market, as well as downside protection. Such a portfolio should also fare better during inflationary periods. Today we face inflation and high valuations.
GMO's Quality strategy dates back to Jeremy Grantham's work in the late 1970s when he founded GMO and has a successful track record of delivering on these core attributes for clients since 2004, by investing in 40 to 50 of the most durable businesses globally. The GMO Quality Trust has earned investors 29.9% net pa (as of 31 October 2021) since inception*.

Managed Fund
GMO Quality Trust
Global Shares
........
*The inception date of the fund is 23 September 2020. The inception date of the performance data above is 24 September 2020, the first full day that the GMO Quality Trust was fully invested. Performance data using an inception date of 23 September 2020 would produce a different outcome and compare fund performance over a period different to that reflected in the benchmark performance. Past performance is not predictive of future performance.
---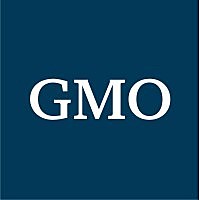 GMO is a global investment management firm founded in 1977, with co-founder Jeremy Grantham serving as a long term investment strategist. GMO is comprised of a collection of investment teams with focused specialties across all asset classes;...
Expertise