Ivanhoe neighbour Nzuri goes hunting for a copper-cobalt monster of its own
---
Little-known Nzuri Copper has big plans for its highly prospective ground on the doorstep of Ivanhoe's Kamoa–Kakula copper monster in the DRC. Plus, Nusantara Resources comes to market seeking up to $20m to get its 1.74moz Awak Mas gold deposit moving towards production and Spitfire set for first assays.
The Democratic Republic of the Congo (DRC) is not everyone's cup of tea. But it is the place to be if big and high-grade copper and cobalt tickles your fancy.
In recent times it has been the ever-tinny Robert Friedland who has highlighted the DRC's premier address for copper, with his Ivanhoe Mines making the Kamoa–Kakula copper discovery in a previously unknown extension of the Central African copper belt.
The indicated resource at Kamoa-Kakula currently stands at about one billion tonnes of 3.02% copper, plus another inferred resource of 191 million tonnes of 2.37% copper.
It is spectacular stuff. Still, operating in the DRC comes with particular challenges when it comes to ensuring mining operations are run with the same sort of sustainability, transparency and ethics that are demanded elsewhere in the world.
It is possible to do all that in the DRC. Ivan Glasenberg's Glencore is there under the full scrutiny of the myriad non-government organisations that have a focus on the DRC, as in the Chinese-owned but Australian managed MMG.
The increased transparency and best practices that the likes of Friedland, Glencore and MMG have brought to the DRC is welcome stuff.
It also means that junior Australian companies with a DRC flavour and operating with the same best practice philosophy that Friedland, Glencore, MMG and others have brought to the DRC, no longer have to spend half their time dealing with sovereign and social risk questions from investors.
There is now an acceptance that with the right intent, it is possible to operate ethically in the DRC, a country that just happens to be a first-class address for high grade copper and 60 per cent of the world supply of the boom-time battery metal, cobalt.
It is against that background that ASX-listed and DRC-focussed Nzuri Copper (NZC) has popped onto the radar. It last traded at 16.5c for a market cap of $38m, which is arguably on the light side of things because it is both a near-term copper/cobalt producer and an explorer in the same neck of the woods as Ivanhoe's Kamoa–Kakula monster.
The development opportunity is the near-surface Kalongwe copper/cobalt deposit (302,000 tonnes of copper and 42,000 tonnes of cobalt), now the subject of a feasibility study which will probably be released in August.
Previous scoping work pointed to a simple and low-cost development of the mainly oxide resource capable of annual production-in-concentrates of 20,000 tonnes of copper and 2,00 tonnes of high value cobalt for at least five years.
The August release is expected to confirm economically robust costs of production from the initial modular heavy media separation (HMS) processing route. That alone should prompt a re-rating of the stock.
The scale of the stock upgrade will be interesting because of the bad taste left by ASX-listed junior Tiger Resources (TGS) with its Kipoi project in the DRC. But Tiger's woes started when it moved from its initial HMS operation to a heavily debt-funded SX-EW operation without appropriate rigour.
Nzuri does not intend making the same mistakes. And besides, the company is as much an exploration story as it is a development story. Kalongwe sits less than 15km from Ivanhoe's Kakula deposit (itself rated at 116m tonnes at a spectacular 6.09% copper in the indicated category).
Under an exploration joint venture signed with Ivanhoe back in 2015, Nzuri is earning an interest in 334sqkm of prospective ground put together by Ivanhoe, with a busy 2017 drilling program on that ground and other tenements now underway.
All up Nzuri is to test five targets in 2017 across multiple prospect areas. Results from drilling the Katete prospect will be worth watching, as will results from the drilling to come at the Kasangasi prospect, 17km south of Ivanhoe's new discovery, Kakula West.
Nzuri is funded for what could be a game-changing exploration effort with cash at the end of March of $9m. Cheering Nzuri on is London's private equity advisor with a focus on junior and mid-tier miners in developing countries, Tembo Capital. It's got close to 60% of Nzuri.
Nusantara's Indonesian sleeping beauty
Indonesia as a mining destination is also not everyone's cup of tea. Ownership disputes with an overlay of corruption and the chopping and changing of policy in relation to export controls for bauxite and nickel has eroded the confidence of companies and investors in the place.
But it can be argued that confidence around gold operations is not as battered, the provisos being where ownership of the project is beyond dispute and where environmental approvals are already in the bag and there is demonstrable strong local support.
It is why Newcrest has been happily producing away at Gosowong all these years and why Owen Hegarty's EMR Capital and partners plonked down $1billion last year for ownership of the Martabe gold mine. Add in what remains a very good gold price and Indonesian gold does not look all bad.
It against that background that near-term gold developer Nusantara Resources has come to the market seeking $15-$20 million to get its 1.74m ounce Awak Mas gold deposit moving towards first production at an annual rate of 100,000 ounces (and sub-$US600 an ounce costs).
Awak Mas has a long corporate history with some big names associated with the 1987 discovery. Suffice to say though it end up with the unlisted One Asia, which is now demerging the asset to its shareholders in conjunction with the float, with Patersons the lead broker.
Unlike One Asia's other big gold asset in Indonesia, the Pani project, Awak Mas is free of ownership disputes thanks to Nusantara's 100 per cent ownership of the contract of work covering the project. Given that, and Awak Mas' size and near-term development status, it is something of a sleeping beauty in the regional gold space.
Melbourne's Lion Selection is a shareholder in One Asia and will be tipping $5m into the float to effectively preserve its stake in Awak Mas in the public sphere through Nusantara, emerging with about 34 per cent of the company. Lion's support for the float and some other big licks of subscriptions means Nusantara has all but met its $15m minimum acceptance condition.
Assuming a maximum subscription at listing, the Company will have a market capitalisation of just under $45 million at the float price of 42c a share. That the float is keenly priced to get over the Indonesia push back is reflected in the enterprise value/resource ounce multiple of a little more than $14 an ounce.
A final investment decision on a $US150m or so development could come about this time next year.
In the meantime, exploration drilling will get going shortly after listing, with results to be fed in to an updated resource estimate, probably early next year.
Flying formation at Spitfire
Geologists Neil Biddle and John Young probably created 50 millionaires during their time at what is now a leading lithium stock, Pilbara Minerals (PLS).
They have since moved onto a former sleepy manganese explorer, Spitfire Materials (SPI), with a plan to take it into gold exploration by acquiring their unlisted Admiral Gold, the owner of the Alice River project on Cape York in Queensland and the Mulwarrie project near Davyhurst in Western Australia.
There was no surprise when shareholders in Spitfire lined up in formation yesterday to vote through the push into gold. Memories of Biddle and Young's value creation at Pilbara lives on it seems.
Spitfire has had a good share price run on the strength of the push into gold, with the high-grade but lightly explored Alice River highly rated on the basis that the region's multiple historic workings and untouched gold occurrences could do with some modern day exploration methods and grunt.
But Mulwarrie shouldn't be overlooked either. And while drilling gets going at Alice River next month, Mulwarrie – on a lightly explored greenstone belt where past production was high grade - has already been the subject of  a maiden drilling program by the company.
Assays results can't be too far off now. Spitfire last traded at 12.5c making for a $30m company.
---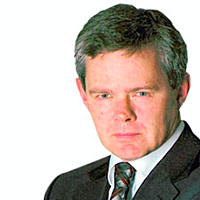 Principal
Independent Journalist
One of Australia's leading business journalists, Barry FitzGerald, highlights the issues, opportunities and challenges for small and mid-cap resources stocks, and most recently penned his column for The Australian newspaper.
Expertise