Jadar just the start for Rio as it plays lithium catch-up
---
The mining giant says lithium demand will grow 25-35% a year for next 10 years. Meanwhile, Pilbara Minerals is cleaning up in the here-and-now as spodumene shortage forces buyers to pay-up for spot cargoes.
Another Eastern States-lite Diggers & Dealers bash kicks off on Monday beneath Kalgoorlie's big blue sky.
Big blue sky perhaps but the weather forecast is not great.
Just as well then that the biggest and the best, the mighty West, remains COVID-free because the delegates will need to get up nice and close to rub whatever they can to keep the late-night chills at bay.
Swagger rights among the delegates this year goes to the lithium companies, of which three are down to make formal presentations – Peter Bradford from the newly-arrived lithium producer IGO (ASX:IGO), Ken Brinsden from the expanding spodumene producer Pilbara Minerals (PLS), and the newly-arrived CEO Tony Ottaviano from Liontown (LTR).
Because gold dominates proceedings, it would have been nice if the gold companies had swagger rights at the bash. But the sideways drift in the gold price has not helped. Nor has the CAPEX spike detailed in the June quarterly reports, which have reminded investors that it's not exactly harvest time for the sector.
Minerals exploration of all types is not buzzing like last year either. Presentations by De Grey (DEG), Chalice (CHN) and Stavely (SVY) will command attention but there isn't a more recent discovery to fire up the imagination, not just yet anyway. It's probably held up in a choked-up assay lab.
So why do the lithium stocks get this year's swagger rights? Because the boom is back for the battery metal after the two years of misery between 2018-2020 when supply overtook demand because of a shortage of chemical conversion capacity.
Rio Tinto (RIO), which is not presenting this year at D & D, put some polish on the boom-is-back thematic this week with its message to Serbia that, but for formal approvals and community support, it is ready to pump $US2.4 billion into developing its Jadar lithium-boron project.
Its CEO Jakob Stausholm said the market fundamentals for lithium are strong, with 25% to 35% demand growth per annum projected over next 10 years, driven by the global energy transition. Tellingly for those Rio shareholders now hanging out for Rio's monster interim dividend, the commentary on the group's earnings mainstay of iron ore was not as flattering.
"The iron ore price more than doubled in the first half of 2021. However, with tightening credit conditions and a softer housing market in China, coupled with expectations for rising seaborne supply, it seems unlikely that such elevated pricing will persist," he said.
Jadar will produce battery-grade lithium carbonate, enough of it to power more than one million electric vehicles a year on Jakob's numbers. The development is exciting stuff for Rio as it improves its ESG credentials big-time after the hit it took over Juukan Gorge.
But while Jadar is a large-scale development in the lithium world, it is small-time stuff for Rio at its stated annual output of 58,000t of lithium carbonate, along with 160,000t of boric acid. That's why Jadar is expected to be the start of Rio's lithium story, both at Jadar itself and by Rio increasing its exposure through acquisitions.
By the time Jadar gets into production, the two big boys of the industry, US group Albemarle and Chile's SQM, will be well ahead of Rio at 325,000t and 230,000t of lithium carbonate equivalent respectively.
Interestingly, Rio had a chance to take SQM under its wing but passed. It also passed on acquiring the ASX-listed Kidman, letting Wesfarmers acquire it as its entry point in the business through its WA joint venture with SQM.
Any acquisition moves by Rio to grow the lithium business into something more meaningful will have a market diversification angle. Europe is covered with Jadar, leaving the US and Asia to be covered.
ASX-listed Ioneer (INR) has a shovel ready project to go in the US and like Jadar, will also be producing boron. As for Asia, Rio will again be running the numbers over the independents with scale like Pilbara and Liontown.
Pilbara Minerals:
Pilbara CEO Ken Brinsden is not the sort of bloke prone to a swagger. But it won't surprise if he does at Diggers given the recent events in the market for spodumene.
The market for the stuff – a hard-rock lithium ore which is concentrated and shipped off to chemical convertors which produce the finished lithium hydroxide battery material – is on fire.
Speaking on an investor call during the week after the release of the group's June quarterly, Brinsden said that after the pain of 2018-2020, there was now "a lot more chemical conversion capacity than can be filled by merchant spodumene supply".
"Stated plainly, that means there is a spodumene shortage," he said. Contract prices have come up $US500/t in April to more than $US650/t while the spot price has taken off $US925/t (FOB Australia).
Importantly for a merchant seller of spodumene like Pilbara, the action in the emerging spot market creates what Brinsden termed an "interesting dynamic".
He was pointing to the disconnect between the pricing of spodumene under the usual pricing mechanisms and where the spot market is at.
The last time spodumene was at $US925/t under the usual pricing mechanisms was late 2017, early 2018, when the headline chemical (converted) price was $US22,000-$US24,000t. But today's chemical price is "only" $US12,000/t-$US14,000/t.
"They are the salient facts to describe the effects of what is happening in the market today. Spodumene is fundamentally short and as a result, chemical convertors are forgoing some of their margin for the purpose of obtaining a spot cargo," Brinsden said.
"It is a very, very interesting dynamic and represents an important change in the market." No argument there.
Fortuitously for Pilbara, it set out a while back to increase its participation in what is still an emerging spot market for spodumene. So much so that it has established the Battery Material Exchange with Perth's GLX Digital as a trading platform.
It is meant to be a sales channel to access the "multitude" of potential spot buyers of spodumene in China that have popped up in recent times in line with the country's build out of spodumene conversion capacity.
Brinsden said that the BMX platform was now "live" and that it has screened 30 potential buyers. He said that was a "pretty extraordinary number in comparison to when we commenced in the industry in 2015".
"It is order of magnitude higher. Our first auction is imminent."
So too is Diggers.
Never miss an insight
Enjoy this wire? Hit the 'like' button to let us know. Stay up to date with my content by hitting the 'follow' button below and you'll be notified every time I post a wire. 
Not already a Livewire member? Sign up today to get free access to investment ideas and strategies from Australia's leading investors.
---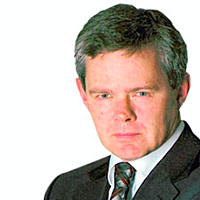 Principal
Independent Journalist
One of Australia's leading business journalists, Barry FitzGerald, highlights the issues, opportunities and challenges for small and mid-cap resources stocks, and most recently penned his column for The Australian newspaper.
Expertise