Japanese Iwakura Mission and the Great Repatriation
---
Concluding his 2 part series on global talent flow, our TEN13 deal team member Lachlan Duffy, draws parallels between a centuries-old Japanese mission and modern global flows of entrepreneurial talent. Lachlan lays down the similarities we are seeing as emerging market entrepreneurs/founders return home to solve local business problems.

In Part 1, we explored the rise of the Indian diaspora 'Mafia' and its dominance of top global tech companies, the ranks of US Unicorn founders, and a century of technology unicorns founded on Indian soil. We're now looking at a 150-year-old idea that helped to spur the first modern miracle of industrialisation in Japan. Essentially, we use it as a framework to consider how emerging markets' talent can stay in their local economy to build instead of moving to new markets.
The Iwakura Mission:
In the mid-19th century, Japan overthrew its previous isolationist and traditionalist Shogunate and sought about industrialising and becoming an international power through the Meiji Restoration. We'll leave the history lesson for another day, but one of the most important and overlooked components of the Meiji Restoration was the Iwakura mission.
The Iwakura Mission was an 18-month-long international expedition of some 100 plus people through 120 cities to learn about the different models of building a modern state from the best in the world. They were going to learn from the best in the world on military, diplomacy, economics, industry, education, religion, transportation, communications, culture, and recreation.

They sent away some of Japan's best and brightest future leaders to be educated in other parts of the world, take away as much IP and best practices as they could, and bring them back to Japan to turn them into a modern power equal to their US and European counterparts. It was a search for the best ideas and systems in the world as a blueprint for building a modern nation. From absolute monarchies like the House of Romanov, Bismarck's unification of Germany through Iron and Blood, to the modern republic of the United States, to the birthplace of the industrial revolution in Great Britain, they would look at literally everything.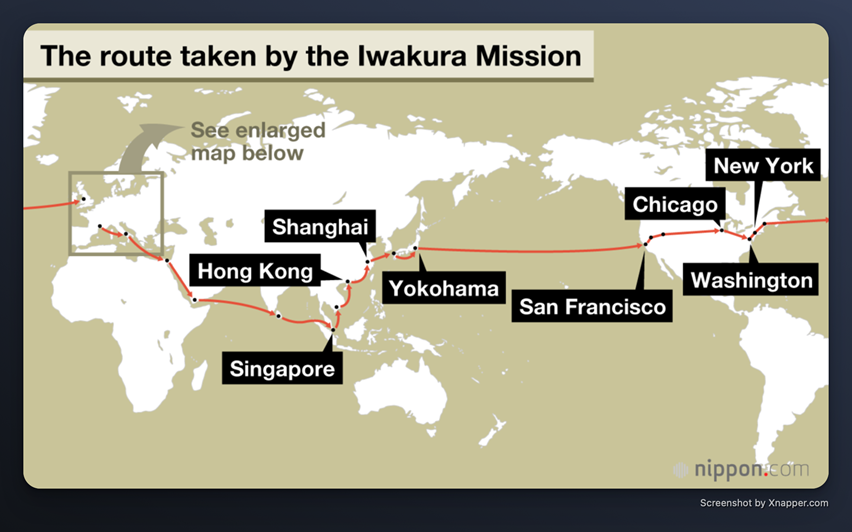 Most noteworthy to the mission, and for the entire future of Japan, is that the 100 people returned back to Japan filled with the ideas and agency to build a modern state. The modern history of Japan may well be very different if they had never returned. Read more on the mission here.
The Modern Iwakura Mission: The Great Repatriation
In the technology sphere, a modern version of the Iwakura Mission has been playing out in emerging economies for more than a decade.
In Part 1, we saw that Immigration has been the key to American 'exceptionalism' for coming up on its third successive century. The US welcomes many immigrants year after year into their universities and into their elite global companies. After soaking up the best ideas from the world's most elite talent, we are seeing a new trend play out. Armed with best-in-class systems, structures, ideas, and a blueprint for building a world-leading technology company, immigrant cohorts are returning home to build world-leading technology companies.

LATAM - NuBank: David Velez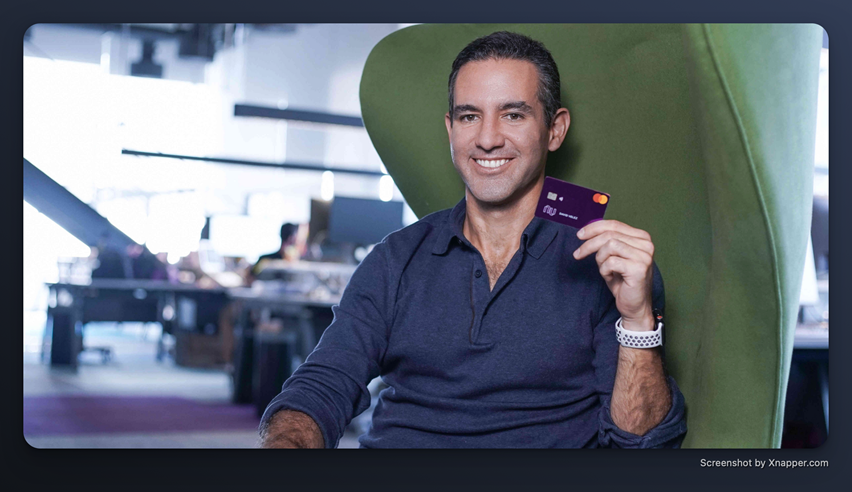 Nubank founder David Velez was originally from Colombia, educated in the US with both an Engineering degree and an MBA from Stanford. and after a stint as LATAM investment Partner at Sequoia, decided to solve the problem of a very expensive legacy banking environment.

One of South America's most valuable technology companies, with a market cap of ~$20bn, Nubank is one of few Neobanks to properly challenge the incumbents locally.
We have seen founders like David who were educated at Stanford, worked in US banking, and even left the Partnership of Sequoia and returned home to build one of LATAM's most recognised fintechs.
Often, they are some of the only people who can solve such problems. The modern Iwakura model is taking people with an intimate knowledge of their home country's social and economic nuances, giving them access to world-class education, networks, and early-career experiences, and setting some of the best ideas in the world against some of the biggest problems and opportunities in Emerging Markets.
‍
South-East Asia - Gojek: Nadiem Makarin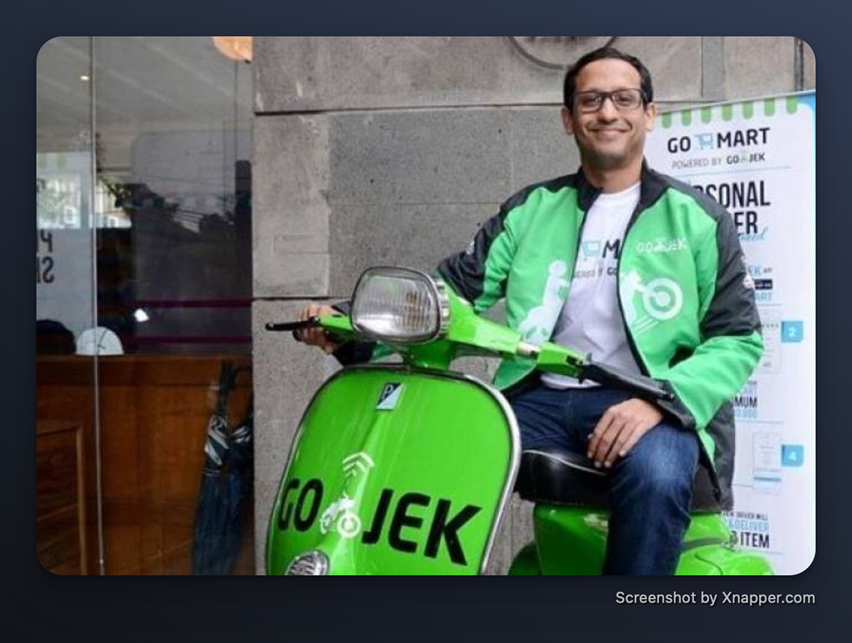 Nadiem Makarin was the CEO and Co-Founder of Gojek (prior to merger with Tokopedia, now known as GoTo) and left in 2019 to join President Widodo's government. Gojek is a super-app success story combining ride-sharing, deliveries, and payments into one app.

Educated at Brown and then with an MBA for Harvard, Nadiem worked in the US for three years at McKinsey. He then came back to Indonesia to co-found Rocket Internet-backed startup Zalora in Indonesia, before moving to focus on Gojek. In 2015, Gojek began really ramping and beat out heavyweights Grab and UBER to win the Indonesian market and expand throughout South-East Asia. Again, we are seeing insight into local markets allowing for success when armed with a world-leading education and business experience.
‍

Africa - Chipper Cash: Ham Serunjogi and Maijid Moujaled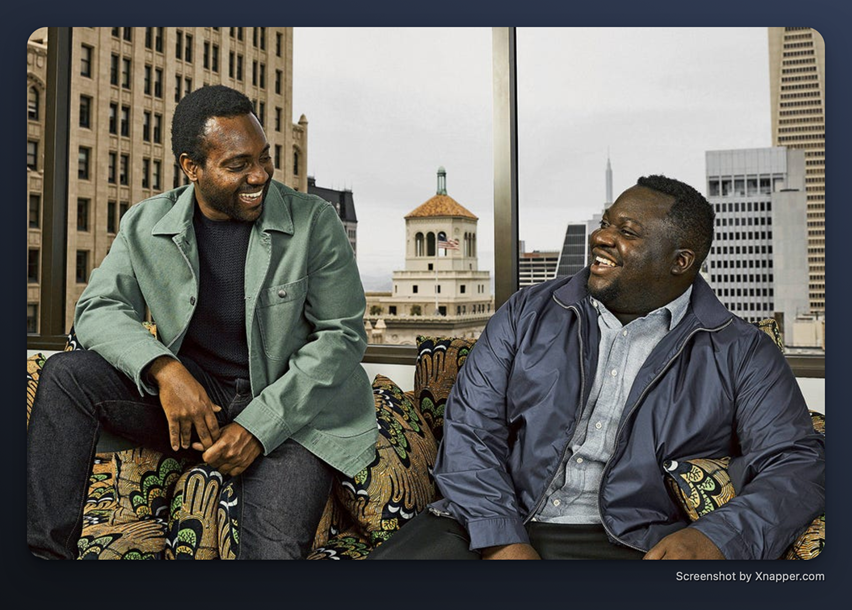 In Africa, we have seen this model play out with US-university-educated Ham Serunjogi and Maijid Moujaled. Both met at Grinnell university in Iowa and afterwards Ham went to Facebook and Maijid went to Yahoo and Imgur. They'd long had the ambition of founding a startup to try and solve the immense challenge of moving money in Africa and took the plunge to co-found Chipper Cash.
While still very early when compared with both GoTo and Nubank, we are starting to see this trend play out in African startups too. We first invested in Chipper 2 years ago. You can read more about their journey in Forbes here.
The Great Repatriation:
As funding for emerging markets continues to rise and with capital flowing in an ever-increasing remote manner, the stage is set for the Great Repatriation.
In the first instance, we will see more and more US-educated or ex-big tech founders build companies in their home countries. The second effect will be seeing more immigrants leave from the top US Tech companies to work for these companies, even remotely from the US-based engineering teams. American exceptionalism may be fuelled by the immigrant grindset, but the next wave of unicorns may be founded by my modern Iwakura mission migrants who have taken the best ideas from a thriving global tech ecosystem to launch a startup of intentional repute back home.
Never miss an update
Enjoy this wire? Hit the 'like' button to let us know. Stay up to date with my current content by
following me
below and you'll be notified every time I post a wire
Welcome to Livewire, Australia's most trusted source of investment insights and analysis.
---
To continue reading this wire and get unlimited access to Livewire, join for free now and become a more informed and confident investor.
Stew Glynn is the Managing Partner & Co-Founder of TEN13. A co-investment platform that provides sophisticated investors access to exciting private early-stage technology deals.
........
TEN13 Management Pty Ltd (TEN13 Management) is a corporate authorised representative of Boutique Capital Pty Ltd (BCPL) AFSL 508011, CAR Number 1298306. TEN13 Nominee Pty Ltd (TEN13 Nominee) is a corporate authorised representative of BCPL, CAR Number 1298307. Together, TEN13 Management and TEN13 Nominee are referred to as we, us, or our in this document. To the extent to which this document contains advice it is general advice only and has been prepared by us for individuals identified as wholesale investors for the purposes of providing a financial product or financial service, under Section 761G or Section 761GA of the Corporations Act 2001 (Cth). The information herein is presented in summary form and is therefore subject to qualification and further explanation. The information in this document is not intended to be relied upon as advice to investors or potential investors and has been prepared without taking into account personal investment objectives, financial circumstances or particular needs. Recipients of this document are advised to consult their own professional advisers about legal, tax, financial or other matters relevant to the suitability of this information. The investment summarised in this document is subject to known and unknown risks, some of which are beyond our control and our directors, employees, advisers or agents. We do not guarantee any particular rate of return or the performance, nor do we and our directors personally guarantee the repayment of capital or any particular tax treatment. Past performance is not indicative of future performance. The materials contained herein represent a general summary of our current portfolio construction approach. We are not constrained with respect to any investment decision making methodologies and may vary from them materially at its sole discretion and without prior notice to investors. Depending on market conditions and trends, we may pursue other objectives or strategies considered appropriate and in the best interest of portfolio performance. There are risks involved in investing in our strategy. All investments carry some level of risk, and there is typically a direct relationship between risk and return. We describe what steps we take to mitigate risk (where possible) in the investment documentation, which must be read prior to investing. It is important to note that despite taking such steps, we cannot mitigate risk completely. This document was prepared as a private communication to clients, is confidential and is not intended for public circulation or publication or for the use of any third party, without our approval. Whilst this report is based on information from sources which we consider reliable, its accuracy and completeness cannot be guaranteed. Data is not necessarily audited or independently verified. Any opinions reflect our judgment at this date and are subject to change. We have no obligation to provide revised assessments in the event of changed circumstances. To the extent permitted by law, BCPL, we and their directors and employees do not accept any liability for the results of any actions taken or not taken on the basis of information in this report, or for any negligent misstatements, errors or omissions. TEN13 Disclaimer TEN13 Nominee may, from time to time hold securities referred to in the information herein and may trade in these securities as a nominee (either as principal or as agent). We may receive commissions, fees or other forms of remuneration from transactions involving investments referred to in the materials. By accepting the materials contained herein, you agree to indemnify TEN13 Management, TEN13 Nominee, Transition Level Investments Pty Ltd ACN 154 457 155, TEN13 Holding Pty Ltd ACN 634 042 783, and Birkdale Holdings (Qld) Pty Ltd ACN 120 407 981 ATF the Baxter Family Trust and any of their respective directors, officers, employees, consultants, advisors or agents (TEN13 Parties) against any claim, liability, action, damage, loss, cost or expense sustained by any of them arising from or as a result of any breach by you of the confidentiality obligation under this disclaimer. The TEN13 Parties: disclaim and exclude all liability for all losses, claims, damages, costs and expenses of any nature arising out of or in connection with the materials contained herein (or any accompanying or subsequent information); and do not have any obligation to advise any person if they become aware of any inaccuracy in, or omission from, the materials contained herein (or any accompanying or subsequent information).
---

Never miss an update
Get the latest insights from me in your inbox when they're published.
---
---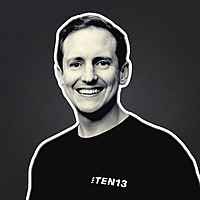 Stew Glynn is the Managing Partner & Co-Founder of TEN13. A co-investment platform that provides sophisticated investors access to exciting private early-stage technology deals.
Expertise