JustKapital (ASX:JKL) - Materially Undervalued Opportunity in Litigation
---
Over the past two months we have been building a position in an emerging microcap company called Just Kapital (ASX:JKL). JKL is a litigation funding company offering finance to corporate and individual plaintiffs with meritorious claims, but lacking the resources to pursue them. In addition to the core business of litigation funding JKL are building a presence in the disbursement funding industry, a niche but rapidly growing market for the funding of various types of disbursements involved in the pursuit of a legal case. Macquarie Medico Legal (MML) is a leading provider of medical and expert reports for lawyers and their clients, the recurring revenue of which complements the lumpy but potentially very lucrative litigation funding business.
The litigation funding business operates in Australia, New Zealand and the US, the latter through a joint venture with Longford Capital - an established US-based litigation funder. JKL are currently funding two cases with a gross claim value of $800m. Either case, if successful, would likely result in proceeds measured in the high single digit to low double digit millions for JKL. The first case - a patent infringement lawsuit in the US - we suspect has a good chance of being resolved reasonably soon, something the market certainly isn't pricing in.
The game changer for us is the acquisition of Macquarie Medico Legal (MML), expected to complete in the next couple of days. MML provides medical and expert reports for lawyers in the pursuit of common law personal injury claims and is one of the leading independent players in the space. The business model is very simple - the law firm calls MML requesting (as an example) a medical report for their client, MML contacts the relevant specialist (one of a network of 350+ they have built over the years), organises the appointment and the medical report is sent to MML. MML then pays the specialist an average of $1k and invoices the law firm an average of $2.2k, with payment due on settlement and the average time to payment being 18 months.
Bad debts are very low (2%) owing to the loan being guaranteed by the law firm. Over 95% of cases settle resulting in MML being paid by the insurer or negligent party. And the market is growing rapidly as law firms, who are the biggest funders of disbursements, move to outsource the procurement and funding of medical reports and various other disbursements to better manage cash flows. We assess the market has grown at around 27% CAGR since 2010 and JKL believe it is now worth in excess of $1b. Indeed Shine Lawyers (ASX:SHJ) have just made the funding of disbursements mandatory and emphasise the significance the move will have on the company's cash flow management.
The only constraint to growth for MML previously was the access to funding, having been entirely internally funded since inception. That constraint will be removed under JKL as they secured a $20m debt facility in December to be used to expand MML in its home market of Sydney but also to roll it out into Brisbane and Melbourne.
MML achieved revenue of $11.6m in FY15 (40% compound growth over the last three years) and EBIT of $4.2m. With access to funding secured we believe they can double revenue in the first year under JKL ownership and we wouldn't be surprised to see them exceed this if management are aggressive.
Management and the Board, led by Executive Chairman Philip Kapp, have a great deal of experience in building and running very large businesses and know the legal business inside-out.
With a market cap of just $24m, MML producing growing, recurring revenues and the lumpy but potentially very lucrative opportunity in litigation funding we believe JKL is materially undervalued with a number of potential catalysts in the near to medium term. Given ongoing growth in MML and moderate success in the litigation funding business we think fair value is well over twice the current share price and potentially much more if management can execute.
---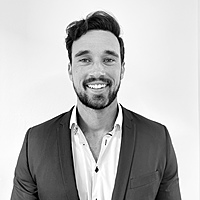 Founder of Capital H Management and Portfolio Manager of the Capital H Inception Fund. Previously worked for Pie Funds and Bligh Capital.
Expertise