Kibaran Resources - Building a vertically integrated graphite business
---
After receiving a key guarantee from the Tanzanian Government for a 10 year extension to the Mining Licence for its 100% owned fully permitted Epanko Graphite Project in Tanzania, Kibaran is now looking to finalise funding to set the development process in motion.
The Company is well placed, with binding offtake agreements in place for 44,000tpa of the planned 60,000tpa of graphite concentrate for initial periods of between five and ten years (and with options for a further five years). These agreements, with German and Japanese parties including Thyssen-Krupp and Sojitz are for both traditional and the growing battery markets. The Company has been dealing with the German KfW IPEX-bank and the Australian Government export credit providers, Efic, with regards to debt finance.
On the battery front Kibaran is looking at the downstream purified spheroidal graphite business, and has developed the proprietary EcoGraf purification process. This process doesn't use hydroflouric acid, which should make it attractive to end users seeking an ethical and environmentally benign source of battery anode material, and also wishing to diversify their sources of supply away from China.
Purified graphite from the process (with graphite feed sourced from Epanko and a number of other deposits) has been successfully tested by a number of battery anode manufacturers, with pilot scale testwork now underway in Germany, and plans to commercialise the process in 2019 - the target is to ramp-up to a targeted 20,000tpa over the next few years, with the potential to increase production to 40,000tpa depending upon the battery markets. 
To download IIR's research note on KIbaran, which is one of the most advanced of the ASX-listed graphite developers, please follow the link.
---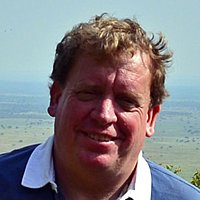 Senior Analyst
Independent Investment Research
Mark is a Senior Resources Analyst for Independent Investment Research, with a focus on junior and mid-cap listed resources stocks. With over 10 years as an analyst, following on from 17 years as a geologist, he has a good insight into the sector.
Expertise